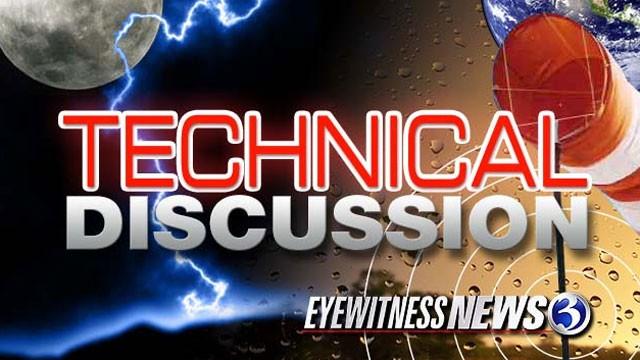 HARTFORD, CT (WFSB) -
While a deep trough in the upper regions of the atmosphere will set up shop over the Eastern United States over the next several days, our weather will remain fairly tranquil in the near term. That means we can look forward to another nice day today. In fact, we're starting the day on a cooler note – in the 50s, so turn off the A/C and open up those windows! During the afternoon, temperatures will warm into the upper 70s and lower 80s. Once again, humidity levels will remain low.
For the most part, we will enjoy fair weather through Friday, but we can't rule out a few pop-up showers/storms at some point Thursday or Friday afternoon/evening, with the daytime heating combining with cooler air aloft creating a little instability.
When it comes to the weekend, there is definite uncertainty to how close unsettled weather comes to Connecticut. Unfortunately it's now looking as though there will be showers in the forecast for both Saturday and Sunday. Let's hope that changes between now and then.
Make it a great day!
Copyright 2014 WFSB (Meredith Corporation). All rights reserved.