Event held at Troy University Riverfront campus teaches how trauma impacts young children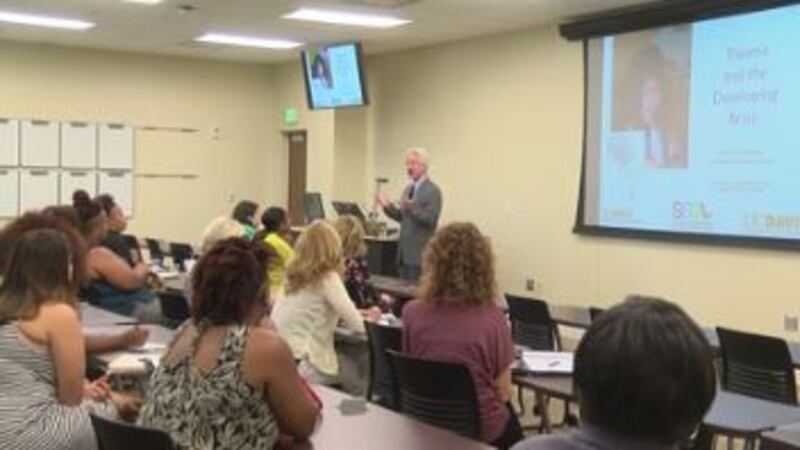 Updated: Sep. 20, 2018 at 12:34 AM EDT
COLUMBUS, GA (WTVM) - An event to educate on the impact trauma has on young children was held at the Troy University Riverfront Campus on Wednesday.
The speaker series event, "Understanding Trauma's Impact on Young Children," was hosted by the Georgia Early Education Alliance for Ready Students (GEEARS).
Dr. Ross Thompson, professor of psychology at the University of California-Davis and the director of the Social Emotional Development Lab spoke about the impact that trauma has on the young brain, even among infants.
Thomas says trauma affects the socio-emotional, intellectual, and even physical health of infants and toddlers.
"We used to think that young children were not troubled by much of anything. They were happy, carefree, and joyful, but what we have discovered is that stress and trauma can affect children from the beginning of life. It can actually affect children before they're born," said Thompson.
Attendees also learned strategies and promising practices for intervening with a young child who is showing signs of trauma.
For more information and resources from GEEARS click here.
Copyright 2018 WTVM. All rights reserved.