SPECIAL REPORT: The Money Pit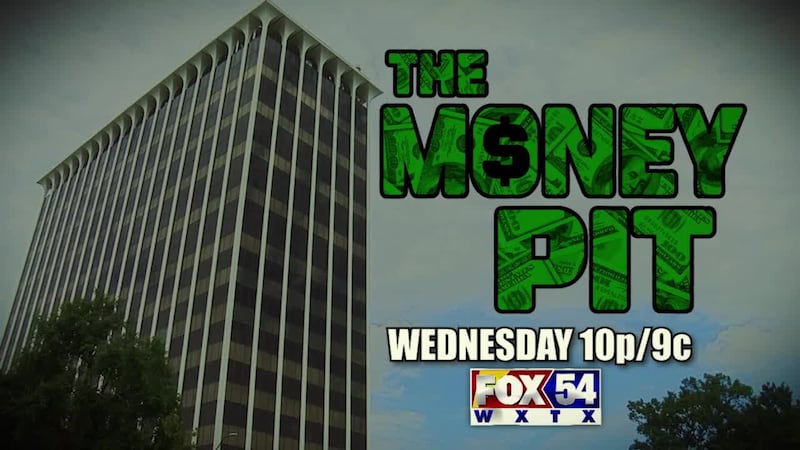 Updated: Sep. 21, 2018 at 4:09 PM EDT
COLUMBUS, GA (WTVM) - In a News Leader 9 investigation, we're digging deeper into the conditions of the Columbus Government Center. With heavy repairs needed, do city officials finally think it's time to rebuild?
"Something has to happen," says Columbus City Manager, Isaiah Hughley.
Hughley is talking about the future of the Columbus Government Center.
With multiple leaks over the summer, the government center was forced to shut down several floors while the building continues to operate. Right now, there is still no access to the 10th and 11th floor courtrooms. But it continues to operate with swift fixes after pipes spewed water into courtrooms and offices.
"But the government center has been here for a while and I'm not sure what's going on and why these pipes keep busting," said one Columbus resident.
The government center has been here for nearly half-a-century, but when the doors opened in 1971, the building was not finished.
"The building was not constructed the way it was intended to be constructed with all of the systems in place," said Hughley.
Over the years, repair crews working to tackle on an array of issues, but as Hughley says,
"After basically, after almost 50 years…we have an old building," said Hughley.
John Hudgison, with Columbus' Department of Codes and Inspections, tells us the work has been approved when it comes to repairs of problems which are bringing officials to a crossroads on which path to take next.
"Now it's just the point of getting the drywall the carpeting that kind of labor work approved. The technical stuff…the infrastructure has been approved for repair it's just now, the finishing touches," says Hudgison.
Even if it's open for business, ongoing problems still remain, as News Leader 9 found after digging into an assessment presented to the Columbus City Council.
Crack on the 11th floor

"Complicated and problematic" plumbing

Many occupants installed their own locks
Plus, the stairwell is built into the middle of the building. Once on the bottom floor, it still takes a walk to get to an emergency exit.
The Future
There are two choices for the city: renovate the entire building from top-to-bottom, or demolish it and start over.
Either way, you are looking at a six-to-eight year project with a hefty price tag.
News Leader 9 investigated how much it is going to cost and, more importantly, who is going to pay.
Taxpayers would have to cover approximately six million dollars just to get the current building in shape for the short term.
Hughley says there are three options for that plan, long term:
Use bonds - property tax increase

SPLOST 2020 – sales tax stays at eight percent

SPLOST 2022 – sales tax stays at eight percent
First, the Columbus building authority could pursue bonds, but that cost would have to be covered by property tax increases. This would be the fastest option.
Second, the school district's special local option sales tax, SPLOST, comes due in 2020 and 2022. In either case, sales tax would stay at eight percent, with money going toward the cost.
Under SPLOST, any spending by residents or visitors would help cover the expense.
Renovation or demolition, you are paying.
"We would continue to throw good money after a bad problem," said City Manager Hughley.
Many decisions are still yet to come. We're going to continue to follow the status and outcome.
Copyright 2018 WTVM. All rights reserved.