SPECIAL REPORT: Taking back the streets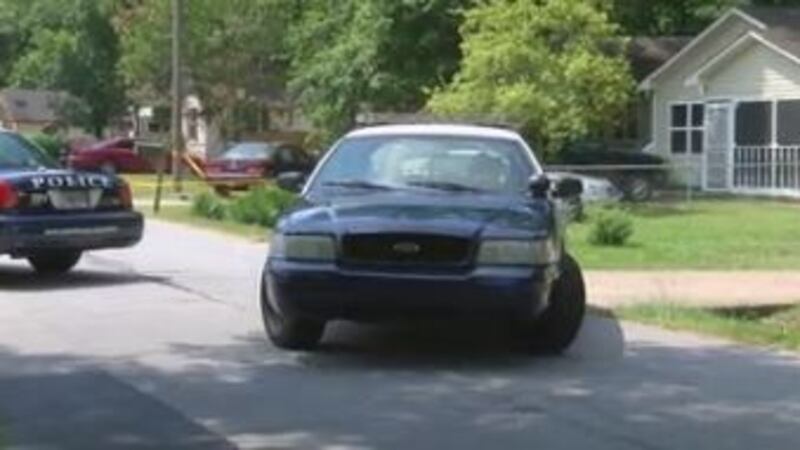 Updated: Oct. 3, 2018 at 10:46 PM EDT
COLUMBUS, GA (WTVM) - Memorials, police lights, and bullet holes line one crime-ridden street in Columbus.
News Leader 9 is hoping to bring attention to areas like Winston Road that struggle with crime and other issues.
Winston Road is a neighborhood in South Columbus where neighbors say a change needs to be happen.
It's a scene people living on Winston Road say is all too familiar---high level crime, deadly shootings, and drugs.
"This is a tough, tough neighborhood. I'm not going to lie. Winston Road is probably the worst street, worst block in Columbus," says Cory Wharton, who lives on the street.
Through the years, this area has become the focus of police attention; crime dominating the local news.
"This is the place where you can find gang members, or them having have their meetings. You can find drugs hidden there, you can find these alleys. We found a young man dead there," says Rena Hall, pastor of New Bethel Tabernacle church.
Hall says she and her husband came to the area more than 20 years ago to make a difference.
Their church, New Bethel Tabernacle, is located right in the heart of Winston Road.
"I've walked this street many times and talked to the residents. They all know us," says Hall.
Hall says she continues to walk.
Hall says her approach is what she calls "taking back the streets," and making residents feel safe in their own neighborhoods.
But getting a grip on the crime is what Hall says is an uphill battle.
"We are constantly trying to find ways to engage the children and keep them active so they don't get into illegal activity," says Hall.
According to Columbus police, Winston Road has had the highest rate of violent crime compared to any other Columbus area.
With multiple deadly shootings this year alone, the cops are zeroing in on the area.
"I've been doing this for 40 years, and there are some great people in this city. They don't deserve to live with people coming into their neighborhood, totally disrupting, and taking over, putting them in fear to even go out their door," says Maj, J.D. Hawk with the Columbus Police Department.
News Leader 9 pressing law enforcement for what they will do to help turn the neighborhood around.
From creating better relationships with residents, to ordering an additional shift of officers on the streets during late nights and weekends.
Hawk is adamant the police efforts are not temporary.
"We want them to start talking to us. Today is wasn't them, tomorrow it could be them, by helping us get the people out the neighborhood and off the street, they are making their lives safer," said Hawk.
But Hawk and many residents realize this is not an overnight fix.
Getting a handle on neighborhood crime will have to be a team effort.
People living in the area say the time for change is now.
"This particular street here, it's a mecca for crime. When you go to some of the streets in the back, it's totally different. It's a different world, but this particular street really needs so much help and so much attention, just focus on this particular area," says Hall.
News Leader 9 is going to continue to watch Winston Road and focus on solutions. Let us know if your neighborhood needs help so we can tell your story.
Contact our news department at 706-494 5458.
Copyright 2018 WTVM. All rights reserved.