Medical researchers cite possible connection to antibiotic and polio-like illness symptoms
An antibiotic known by the brand name of 'Levaquin' is garnering national attention by medical researchers and doctors.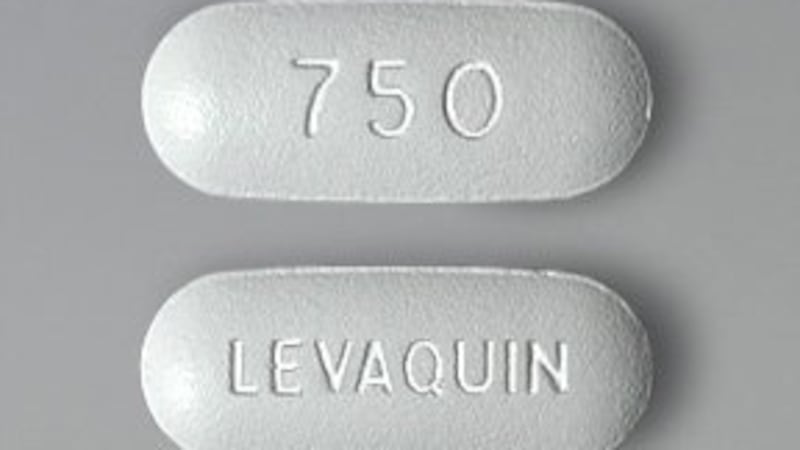 Updated: Nov. 9, 2018 at 10:27 AM EST
COLUMBUS, GA (WTVM) - In a News Leader 9 investigation—a antibiotic known by the brand name of 'Levaquin' is garnering national attention by medical researchers and doctors.
Dr. Charles Bennett, who has done extensive research through his years on Levquin and other notable drugs, currently is based out of the University of South Carolina.
"The risks outweigh the benefits," says Bennett, m.d., ph.d., m.p.p..
Levaquin, known by its generic name levofloxacin, is an antibiotic used to treat bacterial infections according to medical professionals.
With so many questions surrounding Levaquin—we took a deeper look into the drug—reviewing a 32 page FDA report on Levaquin—its usage— and its adverse effects on patients specifically in children.
The FDA report states the approved pediatric labeling of Levaquin is for treatment of inhalation of anthrax and plague in patients 6 months of age and older. According to the CDC, in recent decades, an average of one to 17 cases human plague cases have been reported each year; that would mean an estimation of 51 cases from 2011-2014. Yet, in the FDA report, 17.6 million patients received a prescription for oral levofloxacin tablets from U.S. pharmacies from April 2011 through March 2014.
Bennett says the number of prescriptions of Levaquin, just doesnt add up.
"Why do we have this high amount? It's a great question, and we are very concerned," says Bennett.
Levaquin is made by Janssen pharmaceuticals, who's owned by American Pharmaceutical Company Johnson & Johnson. Generic levofloxacin is still available on the market according to Bennett. But Bennett also discussed Janssen's recent decision to halt distribution of Levaquin, citing its adverse side effects including depression.
"Plus tendon ruptures, Achilles tendon ruptures, shoulder ruptures." The list goes on, says Bennett.
These adverse effects, are similar to symptoms seen in the polio-like illness, Accute flaccid myelitis, known as AFM according to Bennett. He says there could be a connection between the two.
"We've talked to several patients, unexpectedly by us, whose children are getting very sick [with symptoms] and have been given Levaquin," says Bennett.
As the CDC reports—with no known cause, vaccine, or treatment—AFM cases are continuing to grow. As of November 8th, there are now at 80 cases this year. Bennett hopes—with more known knowledge of Levaquin—and its possible connection—medical emergencies and even death can be prevented in any medical diagnosis.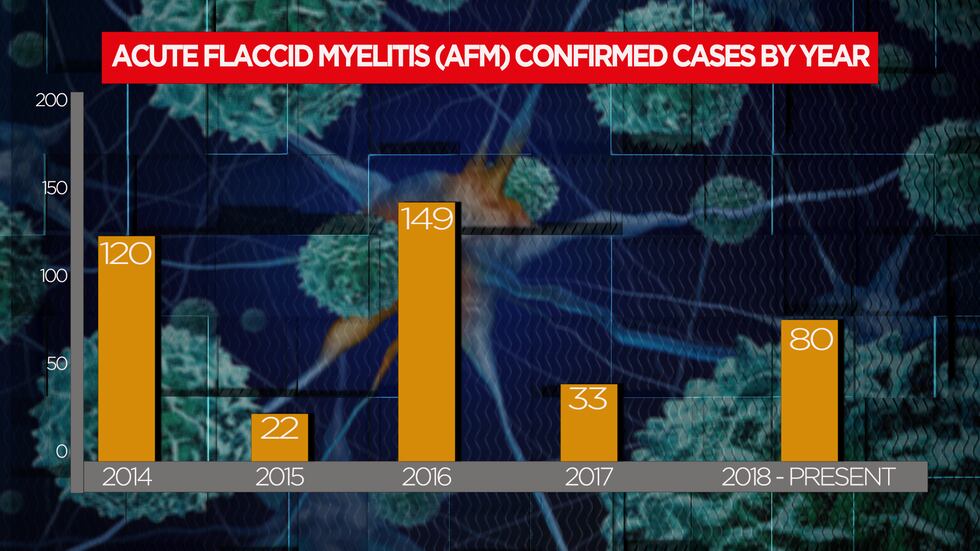 "The side effects are far more common than rare and that people don't recognize the [sic] complications more because they are very hard to explain to doctors."
We reached out spokespersons with both Janssen and Johnson & Johnson for a statement on Levaquin and their involvement of distribution of a drug with such reported side effects.
Here's the statement from a Jannsen spokesperson:
"LEVAQUIN® (levofloxacin) has been used for nearly 20 years to treat bacterial infections, including those that may be serious or life-threatening.
The decision to discontinue LEVAQUIN® was made due to the wide availability of alternative treatment options, and our focus on developing innovative medicines designed to address unmet medical patient needs.
As a result of our voluntary discontinuation of this product, our New Drug Applications for LEVAQUIN® (IV and oral solution) were officially withdrawn by US FDA in June 2017. The voluntary withdrawal was formally announced in the US Federal Register. Subsequently, we discontinued the manufacturing of LEVAQUIN® tablets in the United States in December 2017. However, unexpired LEVAQUIN® tablets may remain on the market until September 30 2020 and as such, may still be available at some points of sale."
Representatives from Johnson & Johnson have not responded to our requests.
If you, or someone you know has taken or been prescribed Levaquin, and would like to share your story, please email our reporter at cmorgan@wtvm.com .
Copyright 2018 WTVM. All rights reserved.