Letter from Alabama tornado victim found in debris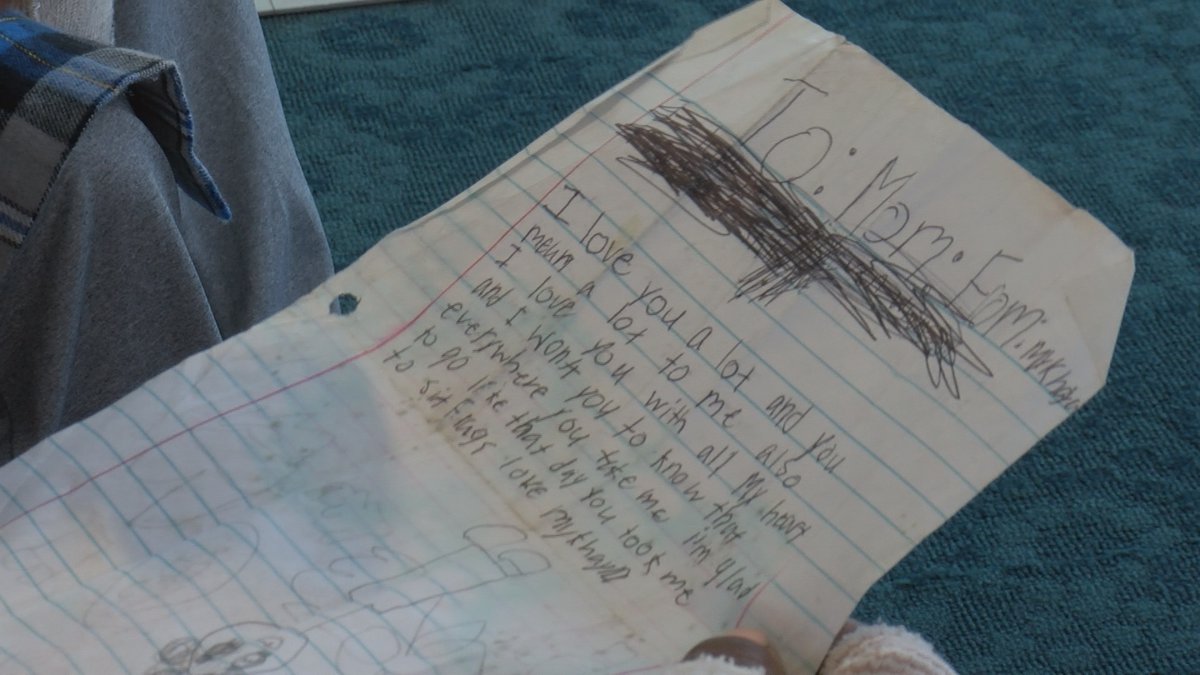 Updated: Mar. 14, 2019 at 10:47 PM EDT
MONTGOMERY, AL (WSFA) - Tyesha Hart's 8-year-old daughter, Mykhayla, was killed by the March 3 tornado in Lee County.
"Some days, I feel like I'm in a nightmare, because this isn't my life. I never would've thought I would've had to bury one of my children," Hart said. "Nobody knows how it feels to lose a child like that... it's horrible."
It's something Hart knows all too well. Hart and her three children were playing video games when the storm hit.
"We all just ran, and by the time we made it to my hallway, the house just went up," Hart said.
After the tornado passed, Hart immediately ran to check on her children.
"My youngest two, I knew that as long as they were responding to me, they were going to be okay. My oldest daughter... I knew that she was suffering the most," Hart said.
Hart ran to comfort Mykhayla and began trying to resuscitate her, but it was too late.
"I tried and I tried and I tried and I tried... I kept resuscitating her... I kept resuscitating her, and I knew she was in so much pain," Hart said, holding back tears. "I took that time and I held her and I told her that I was so proud of her and that I loved her, and I just held her and she was at so much peace."
Just days after Hart laid her daughter to rest, she received a phone call.
"When I was contacted saying the letter was found… that day it was returned to me, that day I was so down and depressed… I needed it that day," Hart said, crying.
The letter was from Mykhayla, written to her mother months ago, and was found among the debris.
"To my mom, from Mykhayla," the letter said. "I love you a lot, and you mean a lot to me. Also, I love you with all my heart and I want you to know that everywhere you take me, I'm glad to go."
Hart said she believes the letter was a sign from her daughter telling her that she's okay.
"I know she's in a better place and I know she's watching over me. I know it and I feel it. I cry because I miss her, but I know she's in a better place," Hart said.
Hart also sees the letter as a reminder of just how much Mykhayla loved her.
"I question you know maybe I wasn't a good mom, you know, I should've did better. I was second guessing everything. I felt so much regret, so that's when I read the letter again," Hart said.
Hart's two other children are still being treated at Children's Hospital in Birmingham for their injuries sustained by the tornado. According to Hart, her 5-year-old 'sustained a brain fracture and bruised lungs,' and her 3-year-old sustained a 'minor skull fracture and a broken leg.' However, Hart is hopeful that the two will be released from the hospital soon.
Copyright 2019 WSFA 12 News. All rights reserved.