'Light up Friday Nights' to honor healthcare workers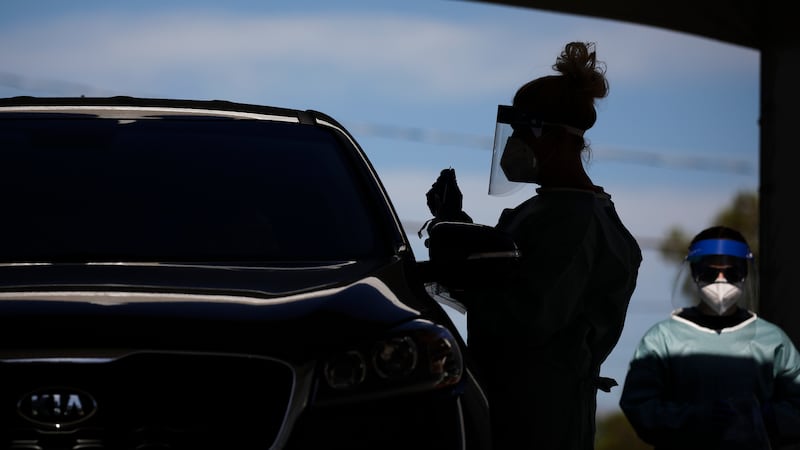 Updated: Oct. 16, 2020 at 6:04 AM EDT
MONTGOMERY, Ala. (WSFA) - Porch lights around Alabama will light up in honor of healthcare workers who have made incredible sacrifices since the coronavirus pandemic began. It's part of an initiative called "Light up Friday Nights".
"There's always been a risk in health care but in the middle of the pandemic, I think the risk to both to being infected and just the, the emotional toll of the pandemic is something that we just hadn't seen, frankly, in our lifetime," said Dr. Don Williamson, President of the Alabama Hospital Association.
Williamson is leading the initiative to show healthcare workers how much they're appreciated.
"It's about asking people on Friday nights, to coincide with football Friday night football games to leave a light on. And that light symbolizes appreciation for the work that the healthcare heroes have done," Williamson explained.
Williamson said it's also a reminder to the rest of us that we have a responsibility to do our part to keep coronavirus under control.
"We also need to be reminded that we can make the difference," Williamson said.
Continuing to social distance, wear a mask, and wash our hands, Williamson said, are still just as important as ever to keep the pressure from continuing to build on the healthcare system.
Many schools are getting involved in the "Light up Friday Nights" campaign with special recognition at high school football games.
"COVID, it's wreaked havoc on athletics. It's wreaked havoc on school attendance and regular school participation," said Williamson. "So they've certainly been very supportive of bringing attention to the work of the healthcare professionals who have helped assure that that patients get care."
"Light up Friday Night's" takes no money, no time, and very little effort. The campaign runs through the month of October.
Copyright 2020 WSFA 12 News. All rights reserved.