Gov. Ivey announces locations of mental health crisis centers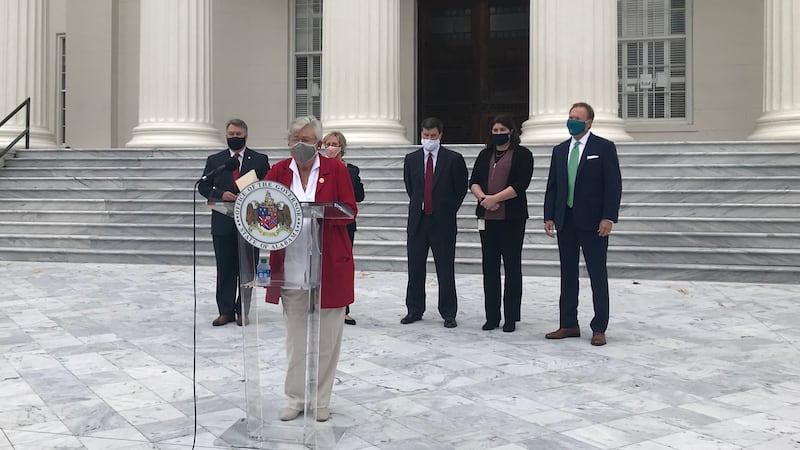 Updated: Oct. 28, 2020 at 6:09 PM EDT
MONTGOMERY, Ala. (WSFA) - Gov. Kay Ivey announced Wednesday three mental health crisis diversion centers are coming to Alabama.
The centers will be located in Montgomery, Mobile and Huntsville.
These crisis centers will provide care for people with mental illnesses. The providers and locations of the new crisis centers are AltaPointe Health in Mobile, the Montgomery Area Mental Health Authority and WellStone Behavioral Health in Huntsville.
"When these facilities are open and fully staffed, they will be a safe haven for people facing mental health challenges," Ivey said. "Here they can be stabilized or treated without being sent to jail or the hospital."
One major goal of the crisis centers is to ease the load on law enforcement. Leaders said when law enforcement encounters someone with a mental illness, their usual options are to arrest them or send them to the emergency room.
[More information on the crisis centers]
Alabama Department of Mental Health Commissioner Lynn Beshear said the centers are expected to provide care in six months.
"Each crisis diversion center will be opened 24/7, 365 and will expand regional bed capacity and recovery-oriented services," Beshear said.
The governor's office said the crisis care centers will include both walk-in access for individuals and the ability for hospital emergency departments and law enforcement agencies to transfer individuals to the center for crisis care. It will also provide long-term care if needed.
Earlier this year the state legislature approved $18 million for the crisis centers.
Copyright 2020 WSFA 12 News. All rights reserved.