Sen. Jon Ossoff discusses Columbus bus system expansion with director of Transportation for America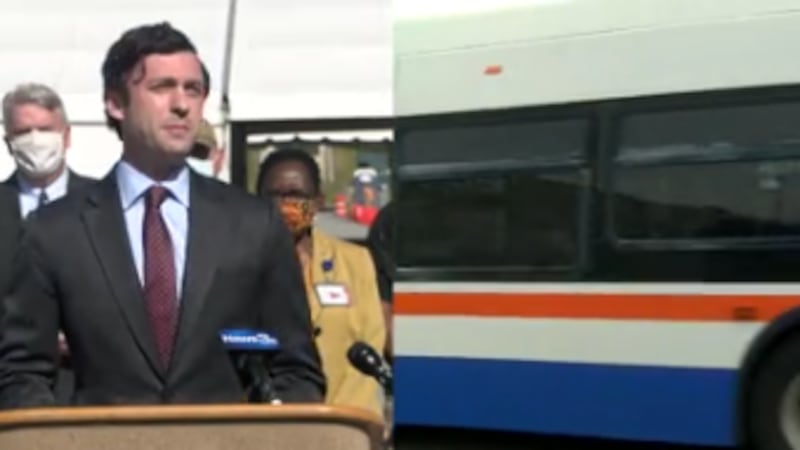 Published: Apr. 16, 2021 at 1:08 AM EDT
COLUMBUS, Ga. (WTVM) - U.S. Senator Jon Ossoff is supporting expansion of the bus system in Columbus.
Thursday, Ossoff was in a committee hearing and had a chance to ask the director of Transportation for America, Beth Osborne, what could be done to reduce ride times in Columbus, while supporting economic growth with an expansion.
Osborne resounded that there is data in smartphones that can ease access to various locations and that it is time to bring it to the people in Columbus.
Copyright 2021 WTVM. All rights reserved.