Annual Shred Day to be held at Columbus Technical College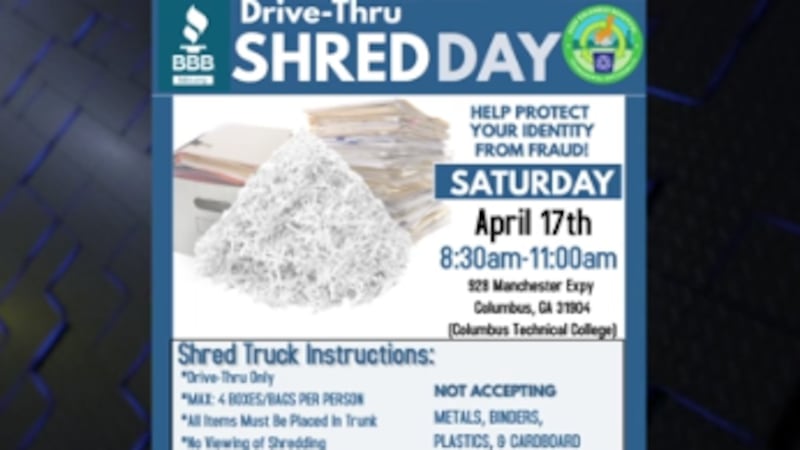 Updated: Apr. 17, 2021 at 12:47 AM EDT
COLUMBUS, Ga. (WTVM) - The Better Business Bureau is partnering with Keep Columbus Beautiful to host their annual Shred Day.
The drive-thru event takes place Saturday, April 17 at Columbus Technical College from 8:30 a.m. to 11 a.m.
Residents are allowed a max of four boxes or four bags per person. All items to be shredded must be placed in the trunk of your vehicle for those working at the event to easily grab. Those who bring items to be shredded are asked to not bring metals, binders, plastic, or cardboard
Copyright 2021 WTVM. All rights reserved.