Rare disease transmitted by ticks reported in Alabama and Georgia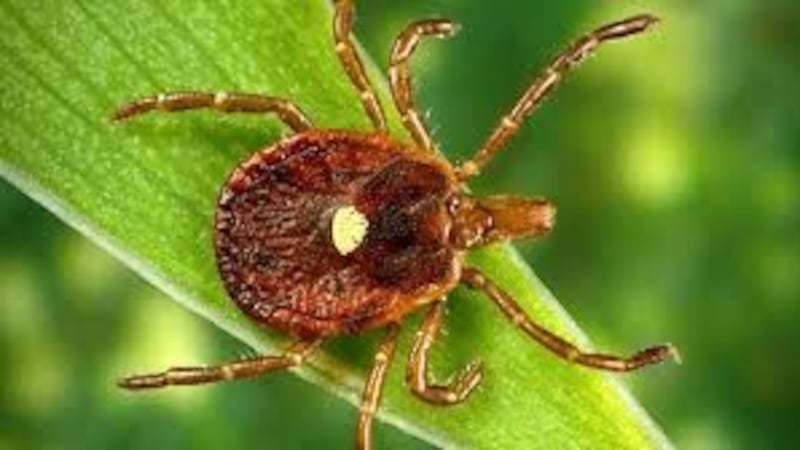 Published: Mar. 31, 2022 at 10:28 PM EDT
ALABAMA/GEORGIA (WTVM) - Cases of a rare virus transmitted by ticks from Alabama, has had documentation of human cases of the tick-transmitted disease in neighboring states like Georgia and Tennessee.
Heartland Virus is transmitted through the bite of a Lone Star Tick.
According to the CDC, the virus can cause fever, fatigue, nausea and joint pain. The disease can even require hospitalization.
Dr. Lindsay Starkey is a parasite specialist and Assistant Professor at Auburn University. She said diagnosing the disease can be difficult and ticks can be tricky to spot.
"The Lone Star Tick is probably the most common tick we see biting people and pets in Alabama and the rest of the South. This tick is also found in many parts of the country and is associated with several human and animal pathogens, such as Ehrlichia spp., Rickettsia spp., and meat-allergy," said Starkey.
If you find a tick on you or a pet, do not kill it. Remove the tick with a pair of tweezers and preserve it in a plastic bag to take to your doctor.
The preservation of the tick allows experts to properly identify it and to potentially test it to determine what pathogens it might contain that could pose a threat.
You can also send it to the University of South Alabama where they will identify the tick.
For more information, click here.
Copyright 2022 WTVM. All rights reserved.