Walker raises $5.5M in Georgia Senate race, trailing Warnock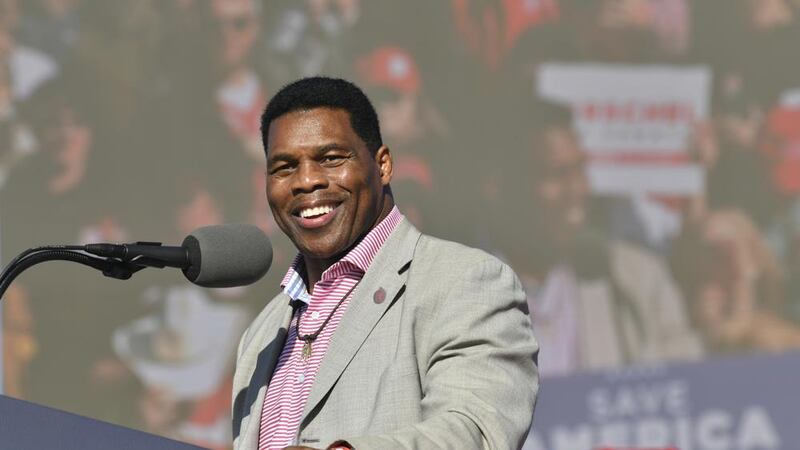 Published: Apr. 17, 2022 at 2:33 PM EDT
ATLANTA (AP) — Georgia Republican Herschel Walker said Friday that his U.S. Senate campaign had raised $5.5 million in the first three months of 2022, a big haul that is still dwarfed by the $13.6 million that Democratic incumbent Raphael Warnock raised in the same period.
A former football star, Walker is the GOP front-runner, but faces five other Republicans in the May 24 primary. A June 21 runoff, if necessary, would settle the Republican nomination.
Georgia will be a key battleground in the 2022 midterm elections to determine which party controls the U.S. Senate. Republicans had long dominated statewide races until Georgia helped elect Joe Biden to the presidency and enabled Democrats to control the Senate by electing Warnock and fellow Democrat Jon Ossoff in a January 2021 runoff.
Walker has raised $14.6 million since announcing his run. Campaign spokesperson Mallory Blount said Walker had close to $7.4 million in cash.
Copyright 2022 The Associated Press. All rights reserved.