Sports Overtime Special: The Road to Glory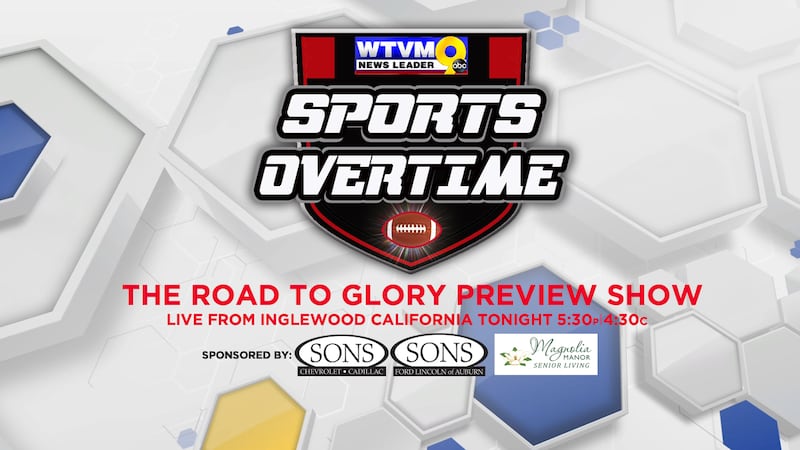 Published: Jan. 9, 2023 at 3:20 PM EST
LOS ANGELES, Ca. (WTVM) - Welcome to Southern California. Sports Leader 9 is in Inglewood, just outside of Los Angeles. This is where the game will be played tonight at the beautiful SoFi Stadium.
What a big stage for the National Championship.
In case you missed the special on Sunday at 11 p.m., however, we broke the special into three parts below.
In the first part, our Jonathon Hoppe and Tony Reese talk about UGA and TCU coming into the National Championship, Georgia's Stetson Bennett versus TCU's Max Duggan, and you'll even hear from fans with local ties.
In part two of the Sports Overtime Special: The Road to Glory, our Jonathon Hoppe talks breakdowns with Columbus' DJ Jones, a 1980 National Champion with the Georgia Bulldogs. We also touch on this game being the 5th time Georgia and TCU have met on the field.
In the third part, UGA's Mykel Williams has a media takeover - and last but not least, Jonathon Hoppe and Tony Reese give us their predictions on the final score for the game.
Whether you're a Dawgs fan or a Horned Frog, this game will be one for the books!
Copyright 2023 WTVM. All rights reserved.