WEEKEND OUTLOOK: Dry Saturday; Wet Weather Late Sunday
Derek's Forecast!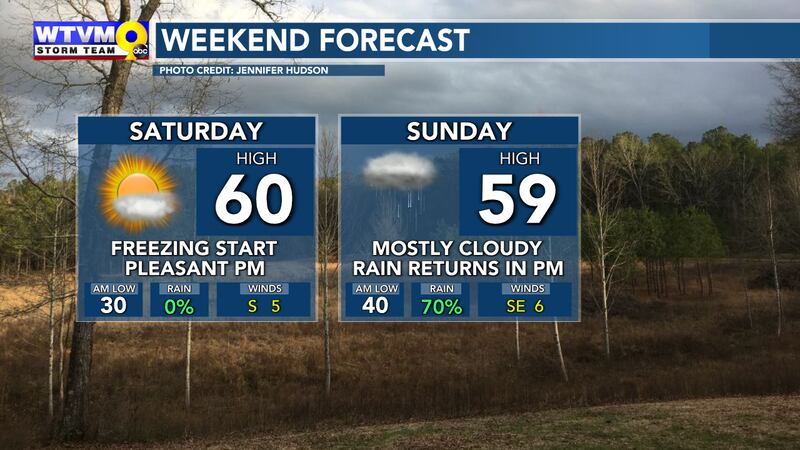 Published: Jan. 27, 2023 at 4:39 PM EST
COLUMBUS, Ga. (WTVM) - Saturday will be a warmer day with increasing clouds for the area after another cold start - temperatures should be around the freezing mark again early in the morning. By Sunday, we will start the day cloudy, but rain will increase in the afternoon and evening hours, becoming likely Sunday night and overnight. It won't be a washout, and the first part of the day will be dry - you'll just want to keep up with our FutureCast and on where the rain is falling with our WTVM weather app. Going into next week, rain will be moving out on Monday, and it appears that much of the day and Tuesday should be dry with temperatures warming back up to the mid and upper 60s. Additional rain is likely at times into Wednesday and Thursday, with most of the rain moving out by early Friday morning. Skies will clear by Friday afternoon, and at this point it looks like next weekend looks very nice - temperatures by next Thursday, Friday, and weekend will be cooler with highs in the 50s and lows in the 30s.
Copyright 2023 WTVM. All rights reserved.