Sunny and pleasant start to workweek
Tyler's forecast
Published: Feb. 6, 2023 at 7:21 AM EST
COLUMBUS, Ga. (WTVM) - A dry start to the workweek even though clouds will slowly start rolling in tonight and Tuesday. We're still a few days away from any rain chances in the Valley.
After 30s and 40s on this Monday morning, we'll have a sunny, dry and pleasant afternoon. Temperatures will warm up by 30 degrees. Highs climb into the upper 60s and lower 70s.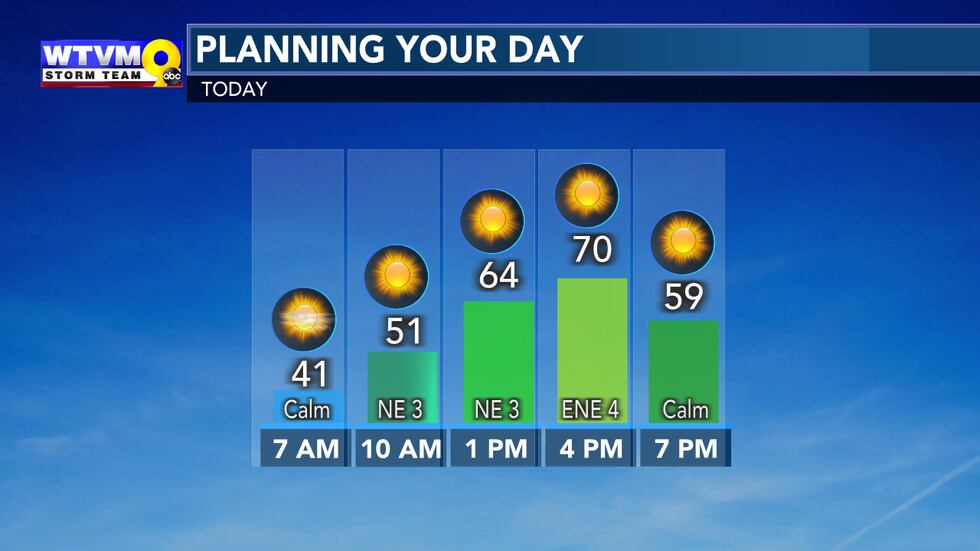 Mostly clear tonight as some high clouds start to roll into the sky. One more chilly night with lows mostly in the upper 30s and lower 40s Tuesday morning.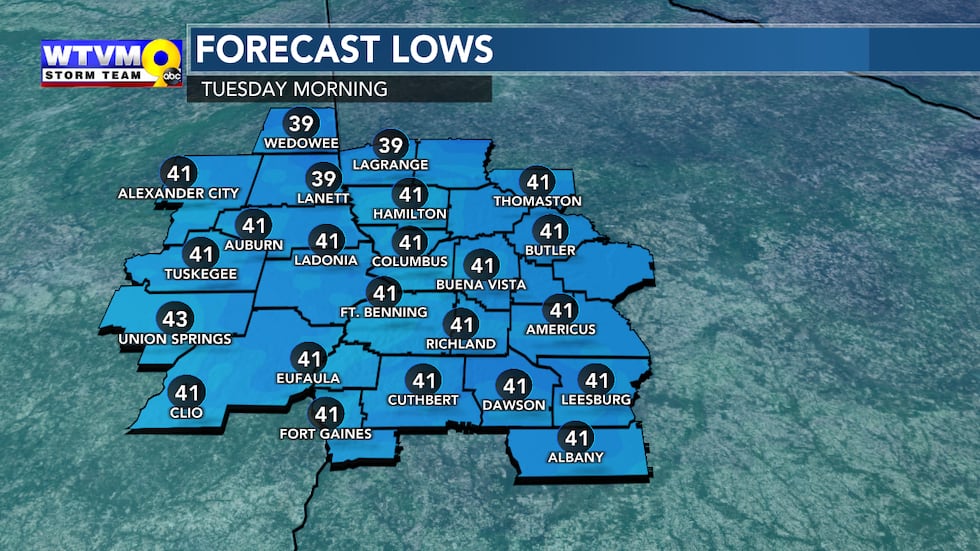 Mostly sunny to partly cloudy Tuesday with most of us topping out in the low 70s during the afternoon hours.
Clouds continue to increase Wednesday, but it'll be dry during the day. It looks to be our warmest day of the week with highs in the mid 70s, a few upper 70s are possible south.
A chance of rain is possible as early as Wednesday night as our next cold front moves into Mississippi and west Alabama. It looks like the best chance of any severe weather stays to our west for the time being. With that said, we are expecting rain and a few thunderstorms Thursday into Friday. Stay tuned throughout the week as the details come more into focus.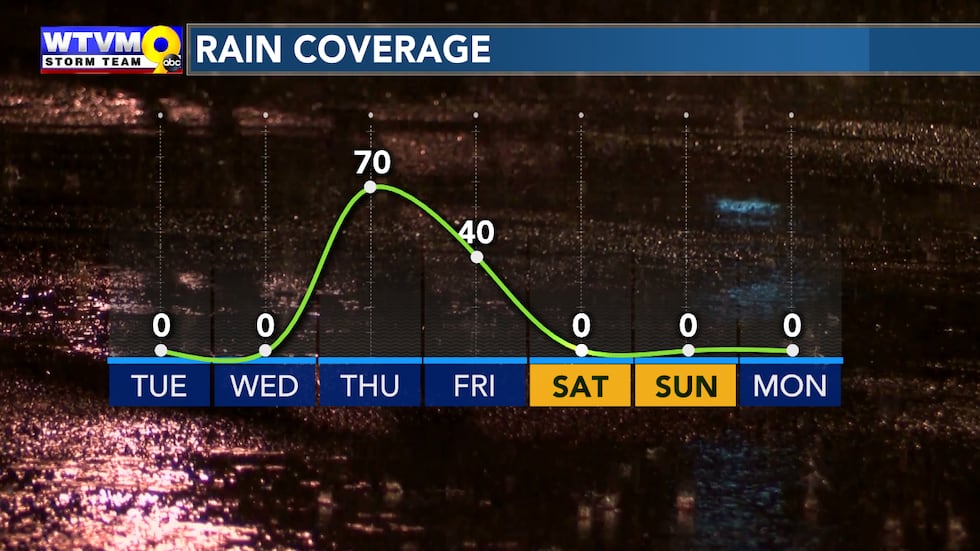 After the rain, another cool down comes in for the upcoming weekend with highs in the 50s to near 60 and lows in the 30s (some upper 20s possible). After a dry weekend, another warm up is expected early to mid next week.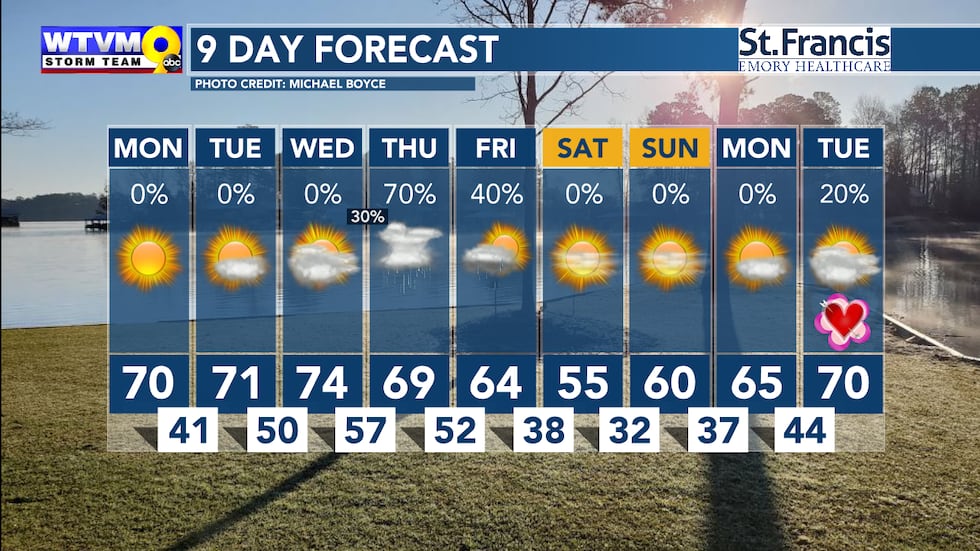 Copyright 2023 WTVM. All rights reserved.