Taste of spring next few days
Tyler's forecast
Published: Feb. 7, 2023 at 7:30 AM EST
COLUMBUS, Ga. (WTVM) - The warm up continues for the next couple days even as clouds increase. Rain primarily holds off until after Wednesday.
Mostly sunny to partly cloudy on this Tuesday. After 30s and 40s this morning, a warm afternoon is coming with highs in the low 70s mid afternoon.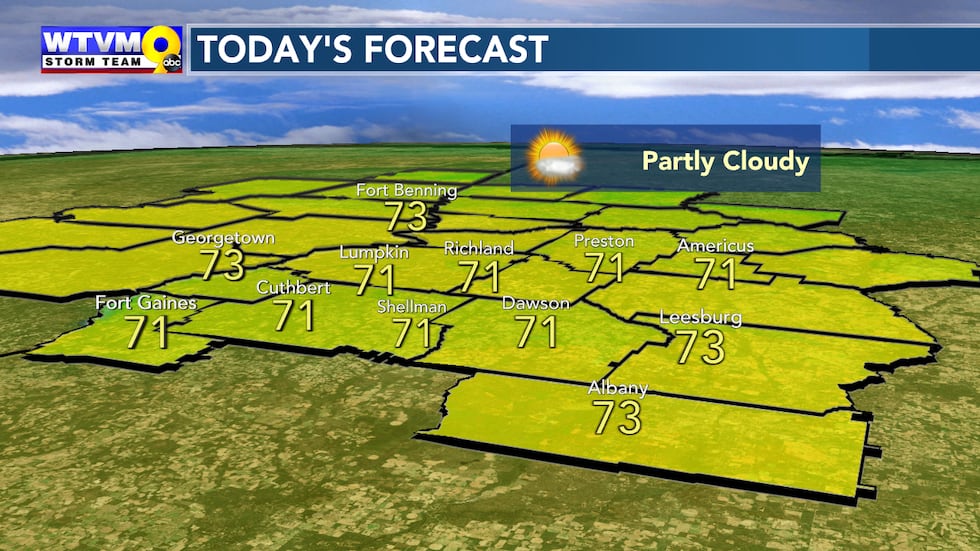 Partly to at times mostly cloudy tonight. Mild with lows mostly in the low to mid 50s early Wednesday.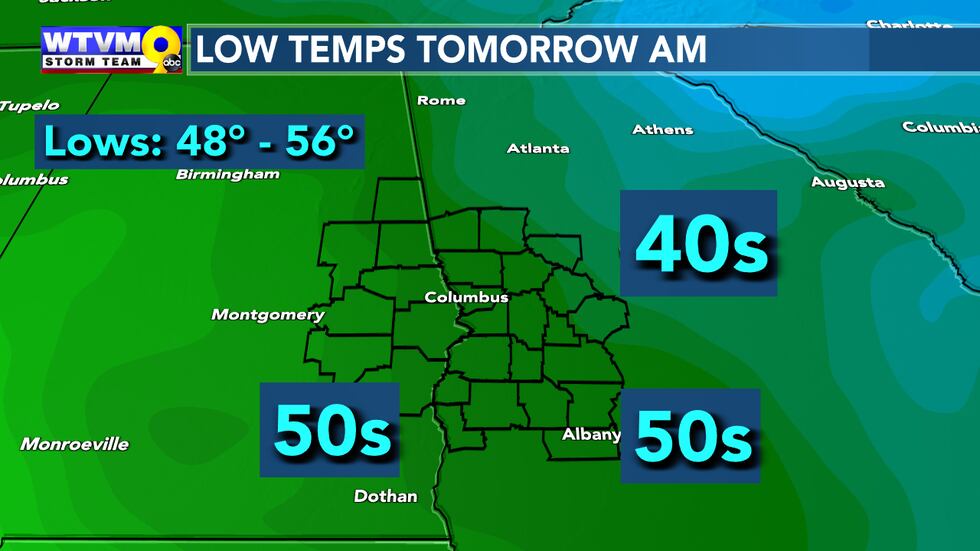 More clouds than sun Wednesday. We'll call it partly sunny overall. Even warmer and a bit breezy with highs between 74 and 78 degrees in many spots.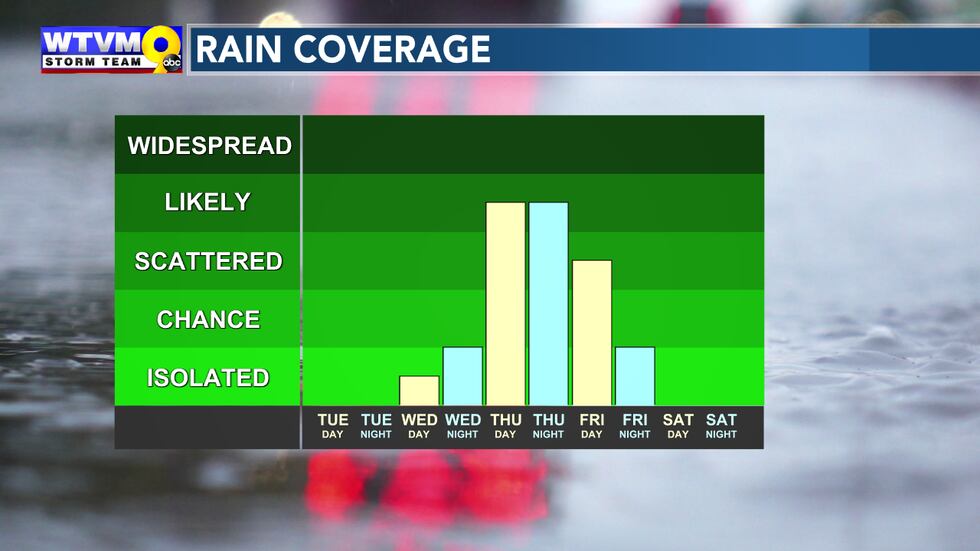 A risk of severe weather will stay to our west Wednesday as storms move through Arkansas, Louisiana and Mississippi during the afternoon and evening, eventually sliding into west Alabama Wednesday night/early Thursday. The severe risk appears lower as the showers and storms move across Alabama. Rain chances go up quickly Thursday here in the Chattahoochee Valley as the breeze kicks up. A few thunderstorms are possible. While a strong to severe storm can't be ruled out around here, the main focal point may be to our south across the Florida Panhandle and far south Alabama and Georgia as the system makes its closest approach to us. We'll keep an eye on how any potential threat evolves. At least scattered showers are expected to linger Friday as cooler air slowly tries to work in.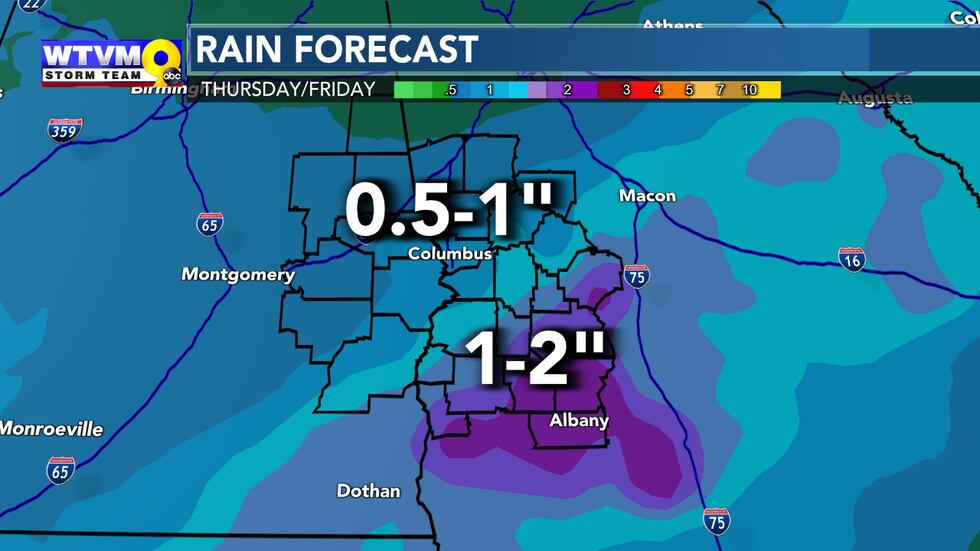 Once the drier air reaches us by Friday night, it will really start cooling down again through the weekend. Expect a mix of sun and clouds Saturday with highs in the low 50s. The coldest time will be Sunday with temperatures dipping into the upper 20s and lower 30s. Another warming trend begins Sunday and Monday with highs starting to climb into the low to mid 60s again under a sunny to partly cloudy sky. 70s possible for Valentine's Day with rain chances starting to gradually return Tuesday/Wednesday of next week perhaps.
Copyright 2023 WTVM. All rights reserved.