Colder mornings ahead, Gardeners watch out for frost
Tyler's forecast
Published: Mar. 13, 2023 at 7:24 AM EDT
COLUMBUS, Ga. (WTVM) - For the first time in nearly a month, we're talking about widespread 30s the next few late nights and early mornings. With that also comes the anticipation of frost.
Some clouds at first on this Monday before it turns mostly sunny. Breezy and cool. Highs in the upper 50s north of Columbus and Phenix City to mid 60s south.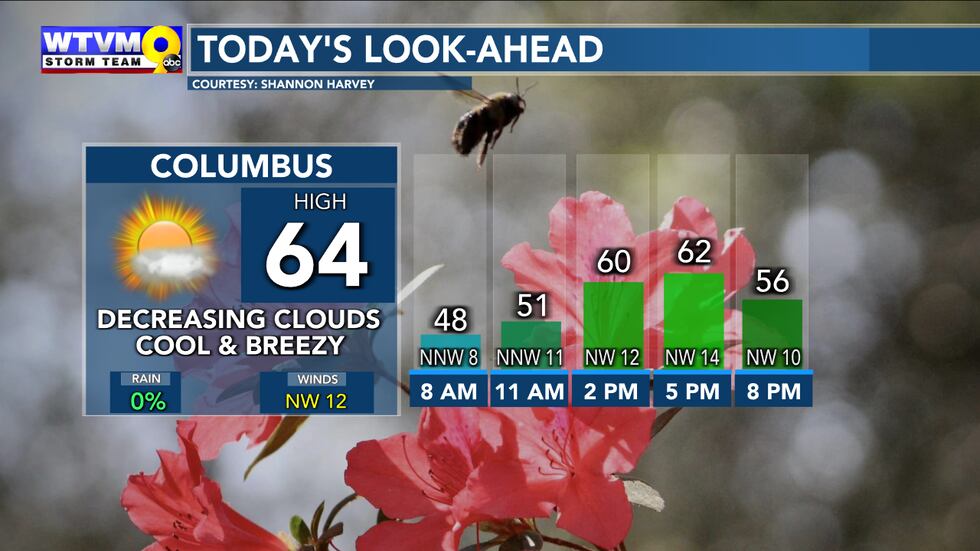 Clear, breezy and colder tonight. Overnight lows will be in the 30s area-wide; a light freeze is anticipated in our northern counties with mid to upper 30s for the rest of us. While a few spots of frost are possible, the breeze should save most of us. But go ahead and protect the sensitive plants and blooms all of the next three nights just to be on the safe side.
Nothing but sun for Tuesday. Despite that fact, it will be chilly with a bit of a breeze. Highs in the mid 50s to near 60.
Wednesday will probably be our coldest morning and best chance of seeing frost with lows in the upper 20s and lower 30s in many locations. Plenty of sun and a gradually moderating air mass will allow temperatures to max out in the 60s.
One more cold morning Thursday, before highs return to the 70s through Friday. It stay dry until Friday when scattered to numerous showers and thunderstorms briefly return to the forecast. That's all ahead of our next cold front, which will send our temperatures tumbling again for the weekend. Highs will be near 60 for the weekend with lows dipping into the 30s. Yet another frost is possible early next week.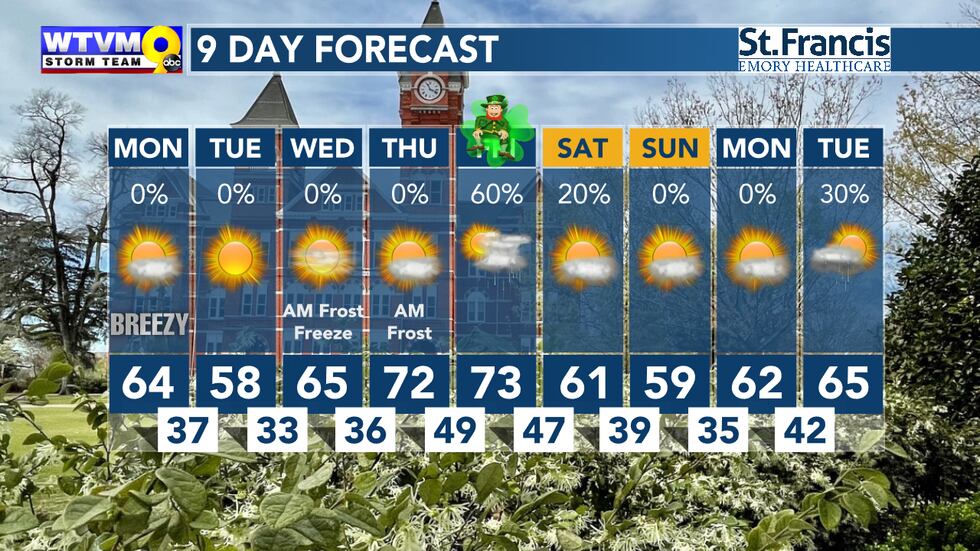 Copyright 2023 WTVM. All rights reserved.