Alabama, Auburn set to begin NCAA Tournament in Birmingham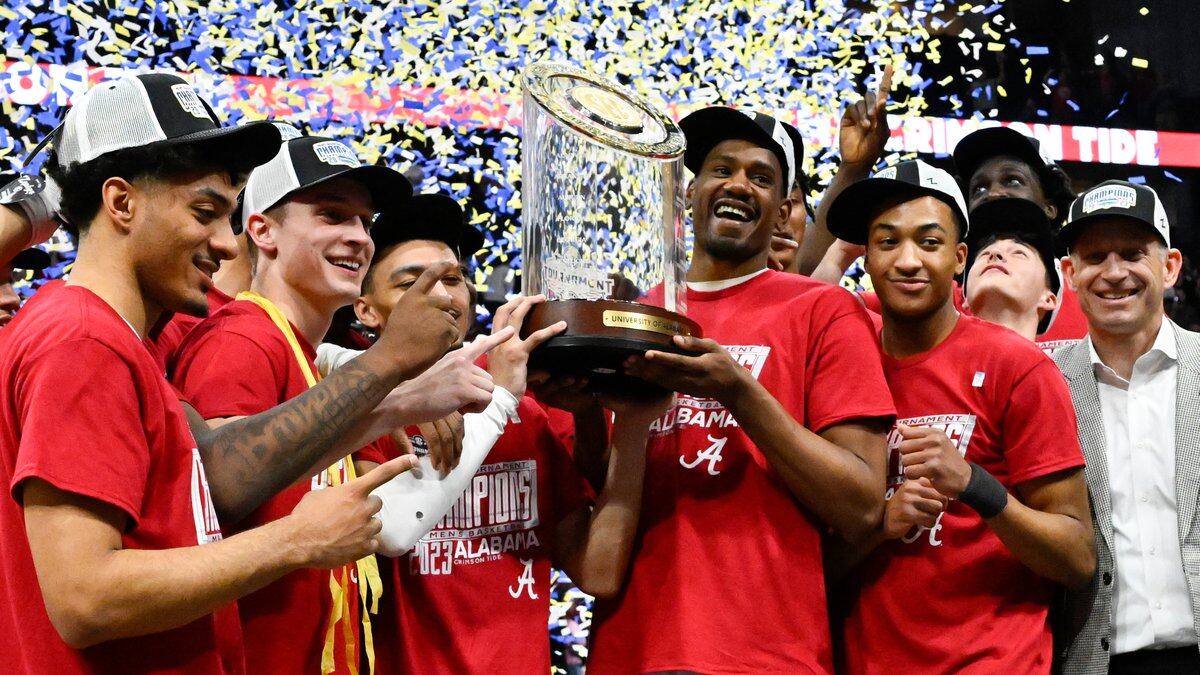 Published: Mar. 15, 2023 at 5:07 PM EDT
BIRMINGHAM, Ala. (WTVM) - The state of Alabama has some solid representation in this year's NCAA Men's Basketball Tournament with Alabama and Auburn making it in.
Despite dealing with controversy this season, the Alabama Crimson Tide Men's Basketball team claimed the first overall seed in this year's March Madness.
Alabama faces off against 16-seeded Texas A&M-Corpus Christi in the opening round of the NCAA Tournament. The Islanders won the Southland Conference to punch their ticket to the Big Dance.
TAMU-CC defeated Southeastern Missouri State in the opening game of the tournament for a chance at Alabama. The win over Southeastern Missouri State was the program's first NCAA Tournament win.
Alabama comes into this year's tournament red hot riding an SEC Regular Season and Tournament Championship. Brandon Miller is a large part of the Tide's success this season.
The freshman Miller averages almost 20 points a game with 8 rebounds and is projected to go inside of the top 5 picks in this year's NBA Draft.
The Auburn Tigers have had recent struggles losing nine out of their last 13 games with six of those losses coming within five points.
Auburn was given a nine seed by the selection committee and will play eight-seeded Iowa in the first round. This matchup will be the two teams' first ever meeting.
The Tiger's will rely on stars Wendell Green and Johni Broome to keep up with Iowa's high scoring offense. Both players traded places as highest scorer for Auburn throughout the season with Broome holding that number one spot heading into March.
Alabama takes on Texas A&M-Corpus Christi at 2:45/1:45c on Thursday, and Auburn plays Iowa at 6:50/5:50c on Thursday as well. Both of those games take place in Legacy Arena in Birmingham, Alabama.
Copyright 2023 WTVM. All rights reserved.