Lawmakers say prison plan will continue despite cost jump
Alabama legislative leaders said Thursday that they will proceed with plans to build two super-size prisons, despite the cost estimate for the first one rising to nearly $1 billion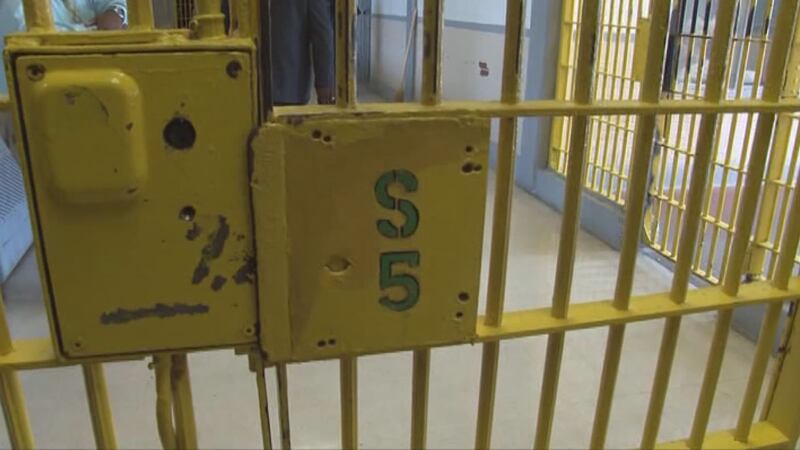 Published: Mar. 16, 2023 at 5:51 PM EDT
MONTGOMERY, Ala. (AP) — Alabama legislative leaders said Thursday they will proceed with plans to build two super-size prisons, despite the cost estimate for the first one mushrooming to nearly $1 billion.
The Alabama Corrections Institution Finance Authority on Wednesday increased the spending cap for the 4,000-bed prison in Elmore County, from $623 million to $975 million. Alabama Finance Director Bill Poole said the change was needed after inflation and design alterations caused the projected cost to rise.
"I wish it wasn't there, but as all of you know, inflation has hit us pretty hard over the last few months and that's certainly a reflection of that," House Speaker Nathaniel Ledbetter told reporters.
Asked if the state will be able to build both prisons, Ledbetter said he thinks the state will go forward with the plan. "I mean, there might be some adjustments along the way, but as all of you know we've got to do something," Ledbetter said in reference to the state's ongoing prison crisis.
Republican Rep. Rex Reynolds, the chairman of the House general fund committee, said he had been warned recently that the increase would be needed. "That's tough. We didn't see that coming when we first voted on the bond money," Reynolds said.
Still, the move drew criticism from some Democrats.
"Actual prison construction hasn't even started yet but we are already up to a billion dollars. We haven't even started talking about paying for the second prison yet. Add this to the billion dollars we are spending on a prison healthcare contract. This is not sustainable," Democratic Rep. Chris England wrote in a tweet.
Alabama lawmakers in 2021 approved a $1.3 billion prison construction plan that tapped $400 million from the state's share of federal pandemic relief dollars to help build two super-size prisons, including the one in Elmore County and a second one in Escambia County.
The U.S. Department of Justice has an ongoing lawsuit against Alabama, accusing the state of violating the constitutional rights of male prisoners in a system "riddled with prisoner-on-prisoner and guard-on-prisoner violence." The Justice Department noted in an earlier report that dilapidated facilities were a contributing factor to the unconstitutional conditions but wrote "new facilities alone will not resolve" the matter because of problems with management deficiencies, corruption, violence and other issues.
Copyright 2023 The Associated Press. All rights reserved.