Harris Co. School District hosting bus driver hiring events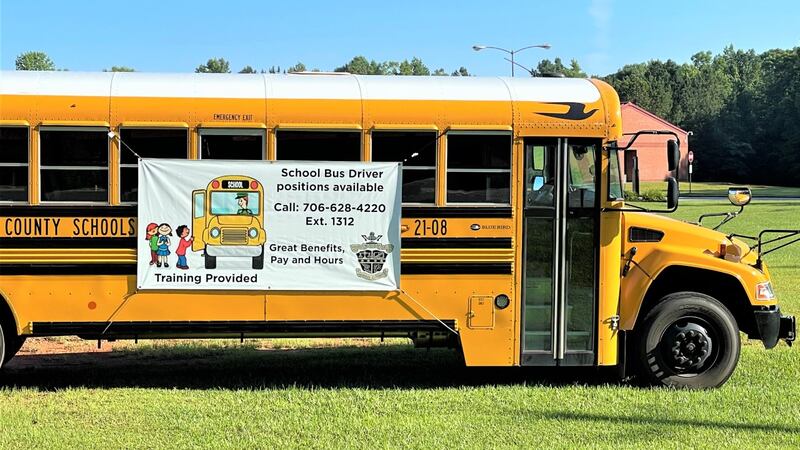 Published: Mar. 17, 2023 at 10:53 AM EDT
HAMILTON, Ga. (WTVM) - The Harris County School District is hosting a 'Biscuit With Bus Driver' informational events as they look to fill new bus driver positions.
The event is for people interested in applying or learning more about the bus driver position for the school district.
"This is a mini open-house type event during which anyone interested in driving a bus can drop by the Transportation Department to get more information about becoming a bus driver…and have a cup of coffee and a sausage biscuit on us," said Justin Finney, HCSD assistant superintendent of business services and technology.
The Biscuit with Bus Driver events will be held on the following Fridays: March 24 and March 31 - at the Brown Transportation Building Conference Room - located at 140 Barnes Mill Road.
In order to apply for the position, applicants must be at least 21-years-old, pass local and federal background checks, consent to pre-hiring and random drug testing, and no experience is needed. The pay starts at $18 an hour and includes benefits.
"It is our job to drive our county's most precious cargo…our students… to and from school each day," said Transportation Director Mike Dover.
To find the application, CLICK HERE.
Copyright 2023 WTVM. All rights reserved.