Lee County Sheriff's Office signs agreement to provide jail services under Ft. Benning jurisdiction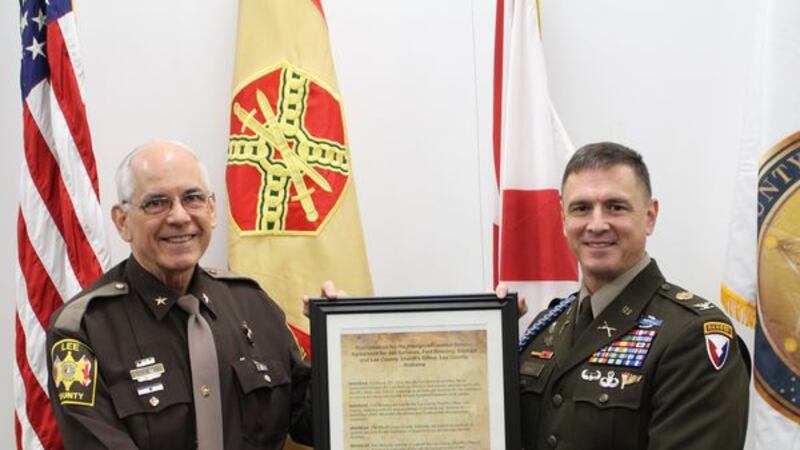 Published: Mar. 31, 2023 at 7:33 AM EDT
LEE COUNTY, Ala. (WTVM) - The Lee County Sheriff's Office and Fort Benning have a new agreement underway.
On March 29, Lee Co. Sheriff Jay Jones and Fort Benning Garrison Commander Colonel Mahle signed an Intergovernmental Service Agreement for the Lee County Sheriff's Office to provide jail services for individuals under Fort Benning's jurisdiction who are pending action by military authorities.
"We are pleased to enter into this agreement of support in partnership with our justice counterparts in military service," said Sheriff Jones. "Having many former military personnel within our ranks, we have a unique bond with our servicemen and women and stand willing to assist when the opportunity is presented."
This agreement runs April 1, 2023 through March 31, 2033.
Copyright 2023 WTVM. All rights reserved.