Police: Deaf man dies after being punched in the head; attacker arrested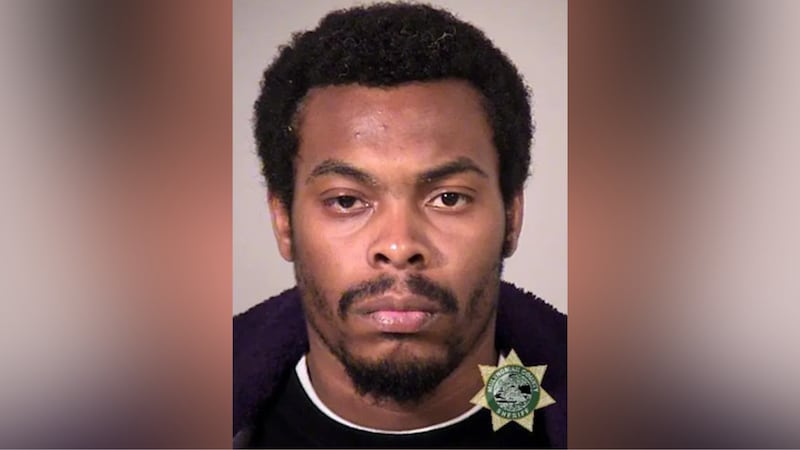 Published: Mar. 31, 2023 at 7:00 PM EDT
PORTLAND, Ore. (KPTV/Gray News) - Oregon authorities say a man with a long criminal past has been arrested after a person he punched died.
KPTV reports that 35-year-old Aaron Reed-Jones punched a hearing-impaired man on March 17 when the two were at a Portland-area deli.
Portland police said they were called to the store regarding a man, later identified as 62-year-old Curtis Davies, suffering life-threatening injuries.
According to authorities, security footage from the store showed Reed-Jones walk up to the counter to buy a box of cigarettes. Davies then approached the counter and tried to communicate with him.
According to court documents, Davies tapped Reed-Jones on the shoulder with the suspect responding, "Don't touch me." The 62-year-old then tapped the man again and that's when Reed-Jones punched Davies three times in the head.
Authorities said Davies fell to the ground on his back after the third punch.
An officer reported that Reed-Jones could be seen walking out of the store saying, "Don't touch me again, [expletive]."
Detectives said Davies was rushed to the hospital and underwent two surgeries on his brain to relieve swelling but ultimately died on March 23.
A medical examiner stated Davies' cause of death was subdural hematoma due to blunt force trauma and with his death ruled a homicide.
Authorities said multiple people were able to help them identify Reed-Jones as the suspect in the surveillance video. He was taken into custody on Tuesday.
Reed-Jones told police that he remembered getting into it with an older man that day who kept touching him while he was trying to buy cigarettes. He admitted to punching him once in the chin, court documents stated.
The 35-year-old is facing charges that include first-degree manslaughter, negligent homicide and second-degree assault.
Portland police said Reed-Jones has a long criminal past and was also involved in a recent shooting where several bullets were fired at a vehicle.
He was booked into jail and is currently being held without bond.
Copyright 2023 KPTV via Gray Media Group, Inc. All rights reserved.