Toasty temperatures return, Rain around part of Saturday
Tyler's forecast
Published: Mar. 31, 2023 at 7:37 AM EDT
COLUMBUS, Ga. (WTVM) - One more dry day now that the warmer weather is here. A quick shot of rain and a few storms Saturday.
Partly to mostly cloudy on this Friday. After temperatures start off in the 50s, the south breeze will send our temperatures into the 80-84 degree range by the end of the afternoon. Gusts up to 20 or 25 mph are possible at times.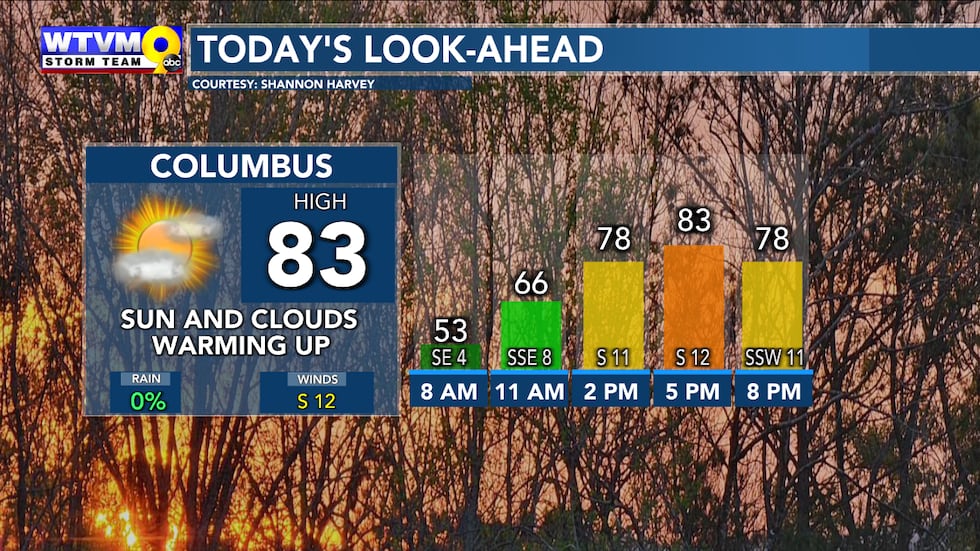 There's a significant risk of severe weather well to our northwest Friday from the Midwest to the Mississippi Valley..
A warm and dry evening is on tap here at home. Mostly cloudy with temperatures in the 70s early only dipping into the mid and upper 60s overnight. A few showers move in toward daybreak.
A quick round of scattered to numerous showers and a few storms Saturday starting in the morning for some, ending by early to mid afternoon with a clearing/drying trend from northwest to southeast. Rain coverage will be around 60% in our area with the highest chances in our northern counties. However, rain in any spot shouldn't last more than an hour or so, and most will get a quarter to a half inch at most. There is a low risk of a strong to severe storm.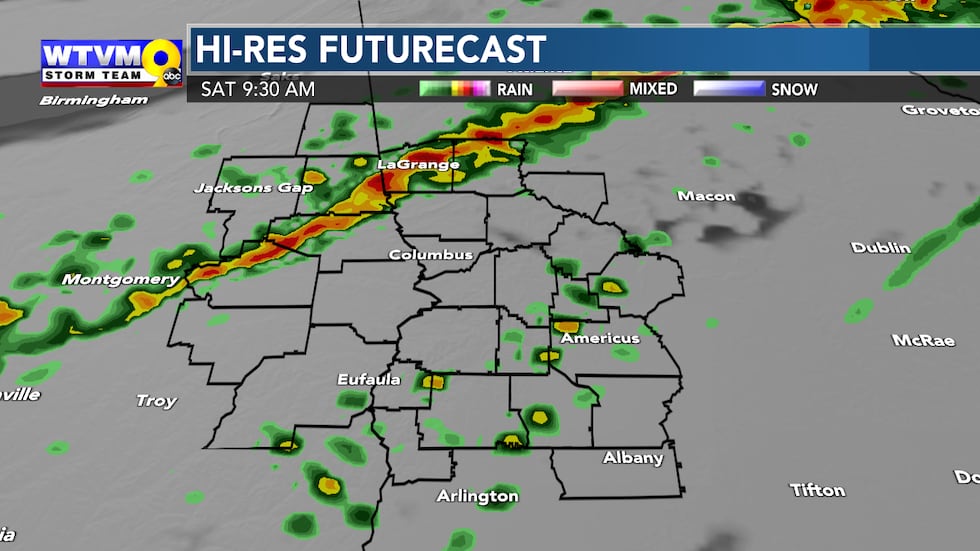 Cooler air returns briefly Saturday night and Sunday. We'll have mid 40s to low 50s Sunday morning with daytime highs in the low to mid 70s.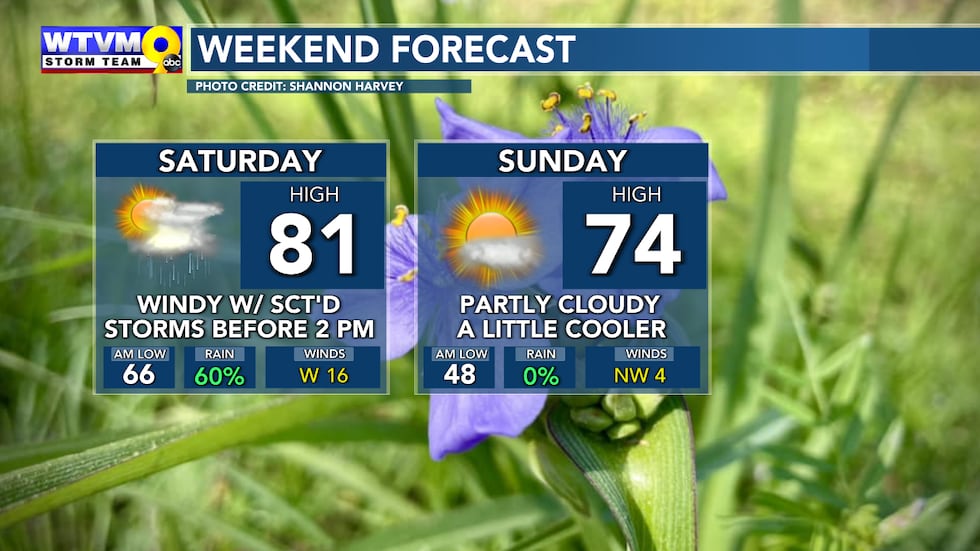 Another round of scattered showers and storms is in the forecast Monday before we really boost the temperatures Tuesday, Wednesday and Thursday. Forecast highs are in the mid to upper 80s. Rain coverage should be fairly isolated to spotty. There could be a little better chance toward the end of the workweek. It should turn slightly cooler right around Easter with perhaps a continued chance of rain. Stay tuned.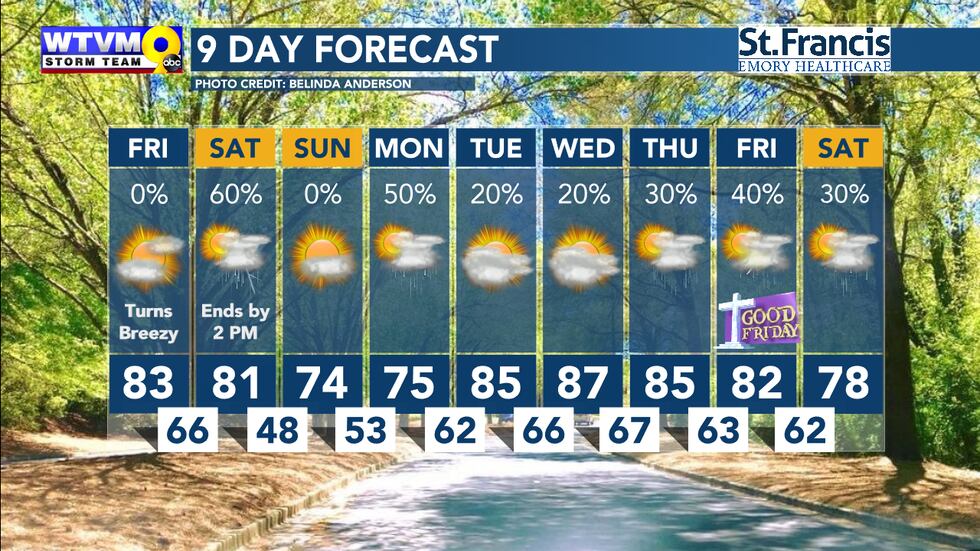 Copyright 2023 WTVM. All rights reserved.