North Columbus Rotary Club holds first 'Distinguished Women of Achievement Awards Gala'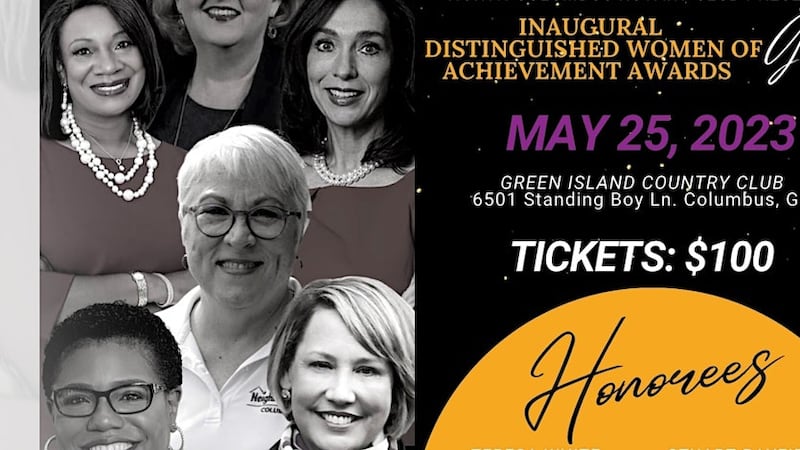 Published: May. 25, 2023 at 10:38 PM EDT
COLUMBUS, Ga. (WTVM) - An event to honor women happened at the Columbus Green Island Hills Country Club.
News Leader 9′s Roslyn Giles emceed the first Distinguished Women of Achievement Awards Gala. The North Columbus Rotary Club created the event to honor Jennifer Jones, who became the first female president of Rotary International.
Six women got recognition in the community for their achievements and how they have shaped the area.
"Rotary International has been around for over 118 year, but this is the very first year that we've elected a female president," said Kia Chambers, President of North Columbus Rotary Club.
"I'm excited to talk about how women can lead," said Dekalb County District Attorney Sherry Boston.
The following six women were honored:
Theresa Tomilson – Columbus' first female mayor
Teresa White – Former president of Alfac
Cathy Williams – Founding director of Neighborworks Columbus
Stuart Rayfield – President of Columbus State University
Carolyn Hugley – Georgia State Representative
Donna Morgan – CEO of Columbus Hospice of GA and AL
Copyright 2023 WTVM. All rights reserved.