Columbus police investigate robbery on Buena Vista Road
Published: May. 26, 2023 at 9:09 AM EDT
COLUMBUS, Ga. (WTVM) - One gas station in Columbus is having to make some readjustments after a truck crashed into its front doors this morning, which we now have video of.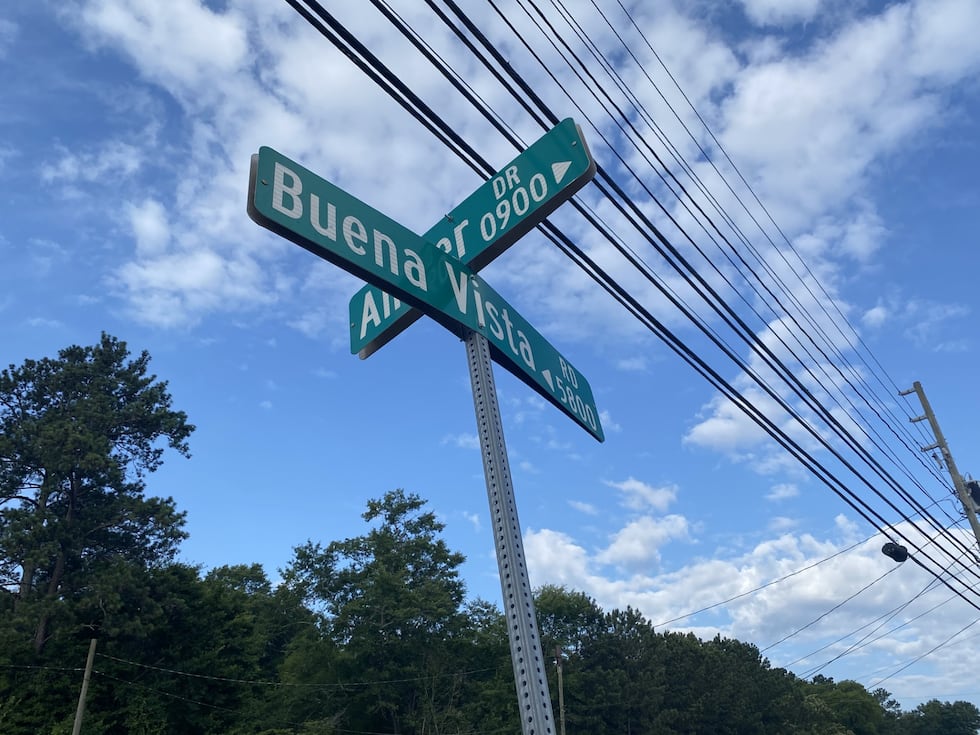 Police tells us, the crash appears to be the result of an attempted theft of a car at the corner of Buena vista road and amber drive.
Around 7 a.m. this morning, a man with a fully covered face mask went into the convenience store behind me. Ironically the name of the store is "hop-in" and that's what the suspect did. He hopped in a car that wasn't his attempting to leave with it, and it's all on camera.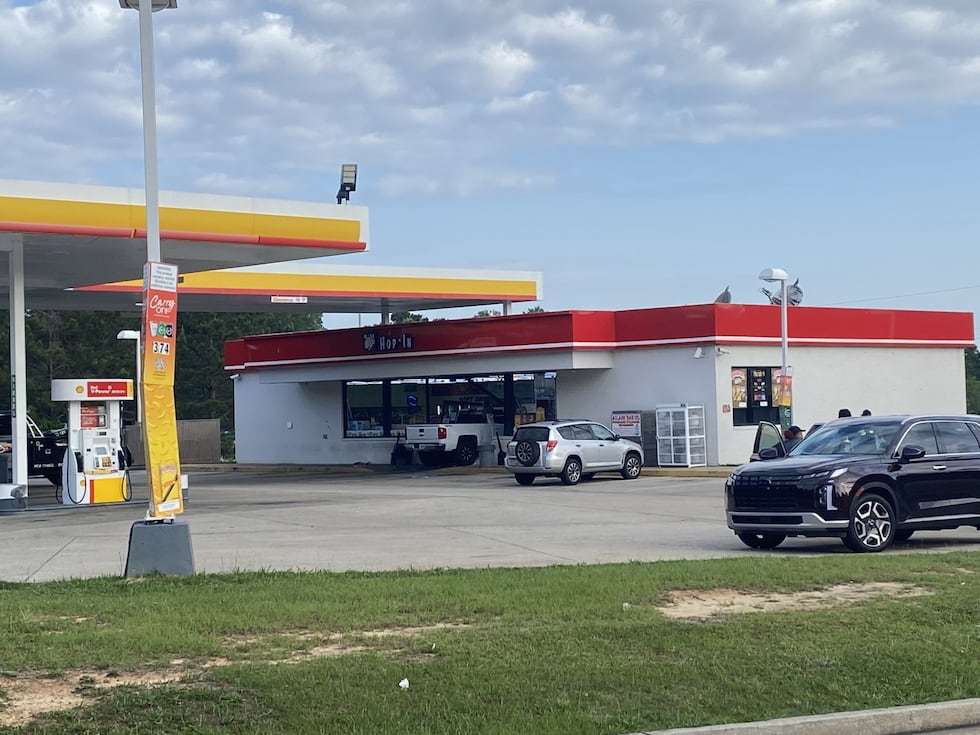 "I'm in the box really panicking, because how far is it going to come in. I'm like okay is he going to drive completely through," says gas station cashier.
Completely through the front doors, is exactly how this white Chevrolet crashed into this Shell gas station.
Today has been a little hectic.
You're hearing from the cashier behind the counter witnessing the crash first hand.
According to Columbus Police, this is an attempted robbery. The man you see with a fully covered face mask, is believed to be the suspect. He comes inside and doesn't purchase anything.
Shortly after, the owner of the truck enters the store, leaving his keys inside the truck. That's when the suspect can be seen trying to make the steal.
"You can kind of see the suspect on camera kind of walk past the truck, so I guess he noticed the keys. He proceeded to crank it and so, he (the victim) flew outside in a split second," says the cashier.
The victim was in the middle of making a purchase, when he notices the suspect inside of his vehicle.
"By the time I turned around, he was chasing him outside because he had seen him trying to leave with his car," says the cashier.
In a split second, the Chevy truck crashes into the store.
Immediately after the drive-in, the suspect can be seen making a run for it.
One woman, a regular customer, was able to get out the way in the nick of time.
"That's why the wall is messed up right there, because she was trying to run out the way of the truck," says the cashier.
The gas station remains open even after the incident. Regular customers are still making their daily stops and stepping through the debris as it gets cleaned.
As News leader 9 spoke to the owner of the gas station, he has one message for everyone. "Please don't leave your keys inside your car wherever you are." At this time, the suspect hasn't been arrested yet. The owner believes he may have been a regular customer as well.
No one was seriously injured.
Copyright 2023 WTVM. All rights reserved.