SEC Media Days: Thursday, July 20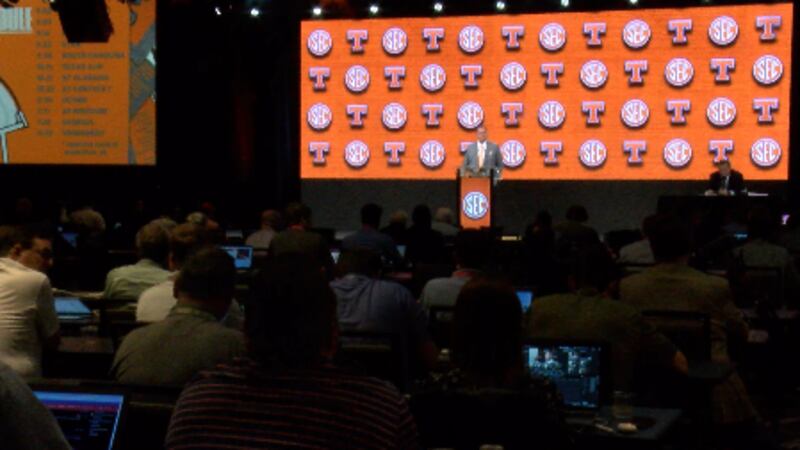 Published: Jul. 20, 2023 at 6:32 PM EDT
NASHVILLE, Tenn. (WTVM) - The 2023 rendition of SEC Media Days concluded on Thursday in Nashville following press conferences from Ole Miss head coach Lane Kiffin, South Carolina head coach Shane Beamer, and Tennessee head coach Josh Heupel. Quite the trio to end on, as the 3 head coaches laid out their thoughts and expectations for their respective programs, the SEC, and the state of college football in general.
Let's take a look at some key takeaways from day 4 of the SEC Media Days:
Lane Kiffin steals the show: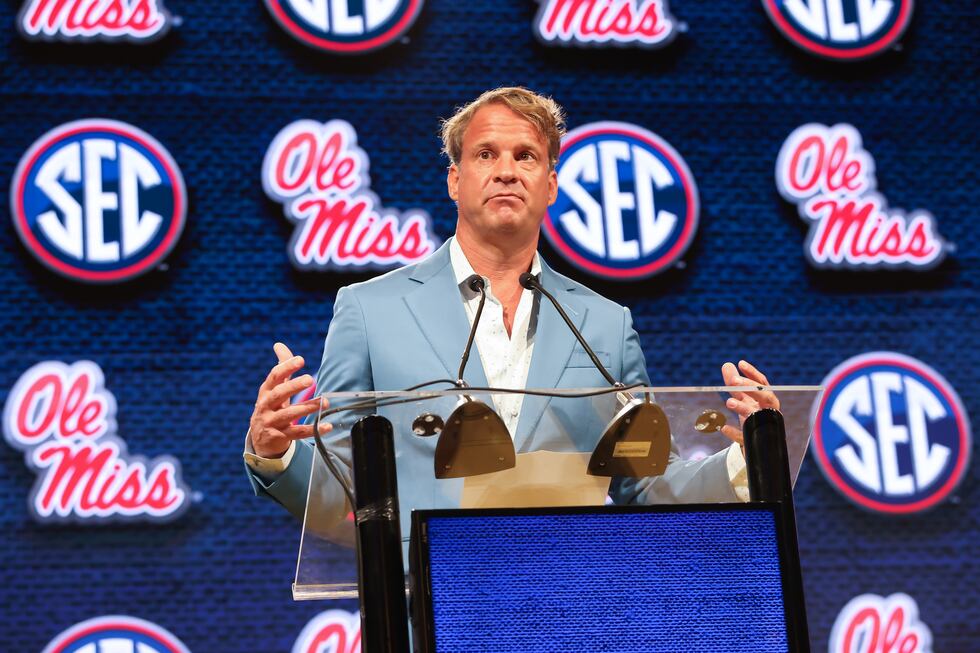 Several big names and entertaining characters took to the podium this morning, but ultimately it was Ole Miss head coach Lane Kiffin that stole the spotlight with his thoughts on Name, Image and Likeness policies. Kiffin provided some of the most insightful and honest opinions on NIL we've seen the whole week in Nashville. Kiffin said the current system is "poor" and is "going to get worse." He went on to say, "I mean, I was just thinking on the plane ride over here: What if you had that in other sports," Kiffin said. "Tom Brady, A'Jai Wilson, Lionel Messi, LeBron James, what if every year those guys can opt to free agency, twice a year, really and they have no long-term contracts? Basically, everybody is not even on a one-month contract because they can leave in two windows. It's created a lot of issues and roster changes." Although Kiffin spoke about many of the problems he sees, he wasn't entirely sure on how to fix them. Kiffin said, "So I feel like that in this one; that I don't have the exact solution because it is so complicated."
Tennessee NCAA sanctions saga: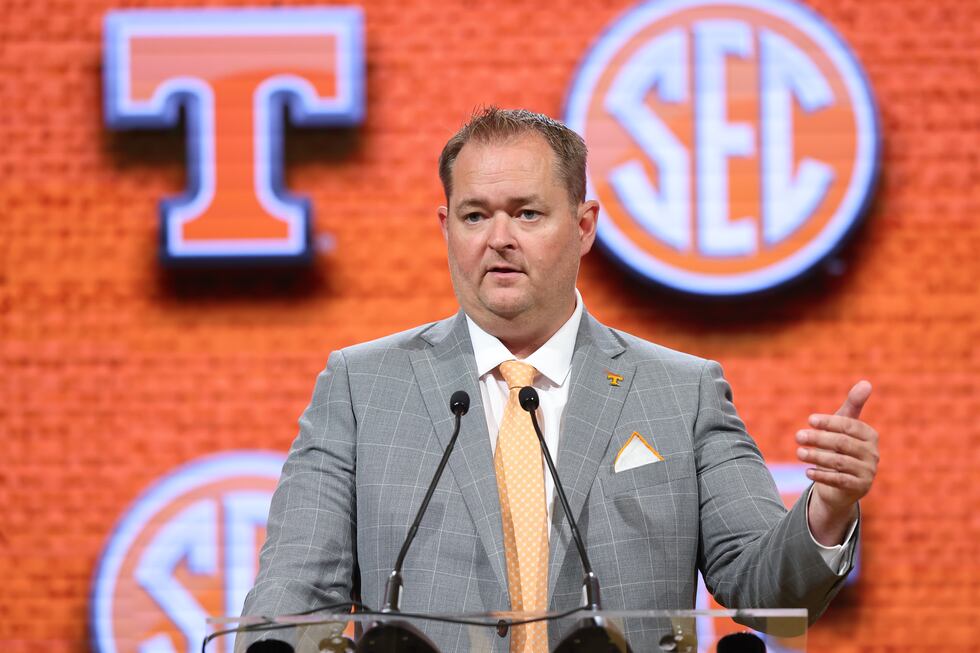 The Tennessee Vols are coming off a strong 11-2 season where they started 8-0 and were the #1 team in the nation for a brief period of time. However, the big talking point today was the ongoing NCAA investigation into the program. Heupel made sure to harp on this during his time at the podium today. He expressed his gratitude for how the Tennessee administration handled the last 2 and a half years during the Investigation process, and how exciting of a time it is to be a Tennessee Volunteer. "I'm not sure that there's a better time to be a Vol. You look at the trajectory of our football program, what's happened over the last two years and where we are going, and the energy and excitement that surrounds our building every day, our fan base, Vol Nation across the country, but the success happening in each and every sport that resides inside of our athletic department. Phenomenal leadership with coaches and great student athletes that do things the right way." Tennessee will be looking to replace five of the 11 offensive starters and three of the 11 defensive starters. A big chunk of production and leadership that helped get them to those 11 wins. Will Tennessee be able to keep building on a successful 2022 season? We'll ultimately have to wait and see.
Gamecocks are not satisfied:
The 2022 South Carolina Gamecocks were really a tale of two halves. An 8-5 season that saw them win 2 big games to finish their regular season against ranked opponents Tennessee and Clemson. A big reason for that was the play of the now senior quarterback Spencer Rattler. 3rd year head coach Shane Beamer has ties to the former 5-star QB who both were part of Oklahoma's program when Rattler was initially recruited out of high school. "I've known him since 2018 when I got to Oklahoma, and we were recruiting him. Fantastic career at Oklahoma. What a great season that he had down the stretch for us last season. I'm so fired up that he's back as our quarterback for another year. Someone that came in and was voted a captain by his teammates last season as a junior, and has an opportunity to be a two-time captain here at South Carolina. Somebody that finished the season strong last season, but has not slowed down. He was voted our most outstanding offensive player during spring practice, and we're excited to see what he's going to do this upcoming year." Beamer said during this morning's media availability.
The overall feel of the Gamecocks availability today was one of excitement and optimism. Coach Beamer summed it up best at his presser saying, "I Really like this 2023 team that we have returning. It's a hungry group. They have shown they are not satisfied with just eight wins. They know that we have a higher ceiling here at Carolina and everything they have done since January embodies that."
The 2023 Gamecocks will be hoping to take last season's momentum into this upcoming season and make some noise in the SEC.
Copyright 2023 WTVM. All rights reserved.