Slain Marine's family plans to refile lawsuit accusing Alec Baldwin of defamation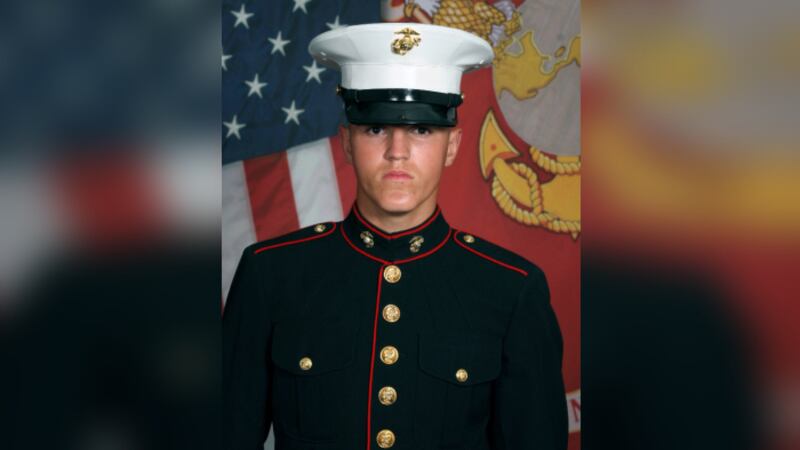 Published: Aug. 24, 2023 at 4:07 PM EDT
NEW YORK (AP) — A lawyer for the family of a Marine killed in Afghanistan said Thursday that a new version of a lawsuit accusing actor Alec Baldwin of unleashing his social media followers against them will soon be filed after a federal judge dismissed the original lawsuit but invited the family to rewrite it and submit it again.
Attorney Dennis Postiglione, representing the sisters and widow of Lance Cpl. Rylee McCollum, said he'll meet a Sept. 12 deadline set by the judge to renew allegations that Baldwin subjected family members to online threats and harassment after he posted and commented on a photo shared online by one of McCollum's sisters, Roice McCollum, who had been in Washington during the Jan. 6, 2021 insurrection.
Earlier this week, Judge Edgardo Ramos in Manhattan dismissed the family's defamation lawsuit, which sought $25 million in damages, but he invited a refiling of the lawsuit to correct deficiencies and renew claims of defamation and intentional infliction of emotional distress.
In tossing out the original lawsuit, Ramos made various conclusions in Baldwin's favor, including that his comments were protected by the First Amendment, that actual malice was not sufficiently alleged and that private messages, comments and social media posts did not support defamation claims.
Postiglione said in an email that a rewritten lawsuit will be filed by the deadline that will address issues the judge raised.
He added: "Without getting into specifics, we disagree with the analysis by the Court but believe an amended Complaint will address the issues presented."
Baldwin had donated $5,000 to the family after learning of the death of Rylee McCollum in a bombing at the airport in Kabul in August 2021, just weeks before his daughter was born. Baldwin had contacted Roice McCollum via Instagram, according to the lawsuit.
In January 2022, Baldwin saw that Roice McCollum posted a picture of demonstrators from former President Donald Trump's rally taken on the day Congress counted the Electoral College votes from the 2020 presidential election, the lawsuit said.
Baldwin told Roice McCollum he would share her photo with his 2.4 million Instagram followers and wrote: "Good luck," according to the lawsuit.
Roice McCollum said in the lawsuit that she "did not take part in, nor did she support or condone the rioting that erupted" at the Capitol, and was cleared of any wrongdoing after meeting with the FBI.
A lawyer for Baldwin did not immediately respond to a request for comment.
Copyright 2023 The Associated Press. All rights reserved.