Auburn University swimmer arrested on rape charge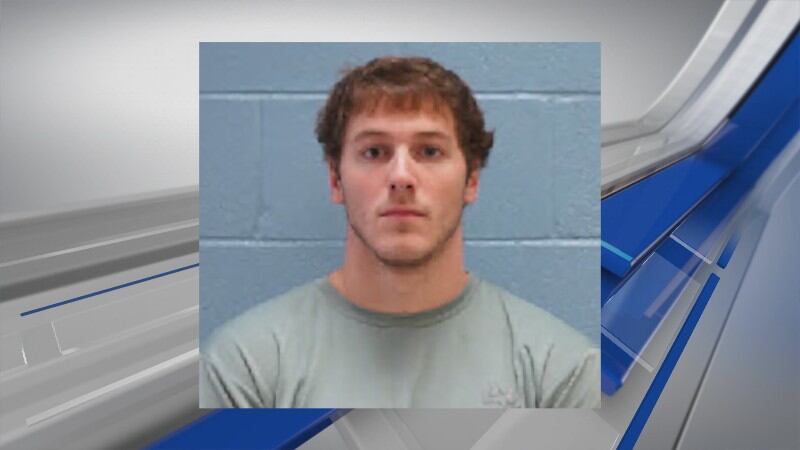 Published: Sep. 20, 2023 at 4:19 PM EDT
|
Updated: Sep. 21, 2023 at 12:23 PM EDT
LEE COUNTY, Ala. (WSFA) - An Auburn University student has been arrested on a first-degree rape charge following a felony grand jury indictment. Christopher Reid Mikuta, 21, was taken into custody Tuesday by the Auburn Police Department.
Reached for comment, Dr. Jennifer Wood Adams, Executive Director of Public Affairs for the Office of the President, confirmed that Mikuta "is no longer an Auburn student," and added "[w]e are unable to provide further comment."
The Associated Press has since confirmed Mikuta was a member of the Auburn University swim team before his departure from the university.
The indictment follows an incident nearly a year ago in which Mikuta is accused of raping a known acquaintance, according to the Auburn Police Department.
The victim was reportedly raped on Oct. 9, 2022 but delayed reporting the crime to police for two months on Dec. 9. Court documents indicate the victim "was incapable of consent by reason of being physically helpless or mentally incapacitated."
After an investigation, Mikuta was identified as the suspect and the case was submitted to the Lee County District Attorney's Office for presentation to a grand jury, which returned with a true bill on the charge.
Mikuta turned himself in to police on Tuesday and was transferred to the Lee County Jail where he's awaiting a bond hearing.
Not reading this story on the WSFA News App? Get news alerts FASTER and FREE in the Apple App Store and the Google Play Store!
Copyright 2023 WSFA. All rights reserved.