Clouds, sun and a bit of a breeze
Tyler's forecast
Published: Sep. 20, 2023 at 7:24 AM EDT
COLUMBUS, Ga. (WTVM) - The benign weather pattern mostly continues without any interruption through the weekend. However, a rogue shower or two can't be ruled out Thursday.
More clouds on this Wednesday compared to what we've seen the last couple days. We'll call it partly sunny with a bit of a breeze. Highs between 82 and 86 degrees.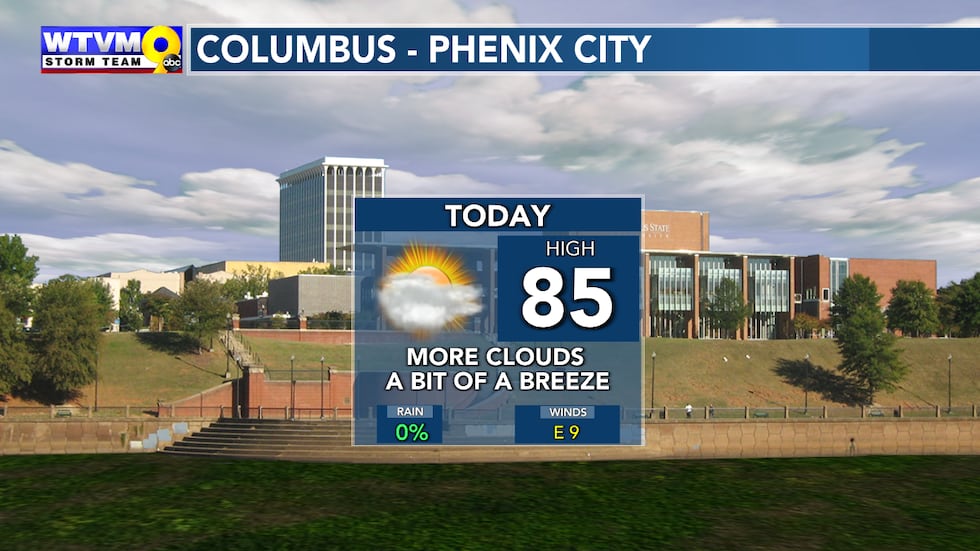 Partly cloudy and nice tonight. Overnight lows early Thursday will be in the low to mid 60s.
Partly cloudy Thursday. Turning breezy with winds out of the east and northeast gusting up to 20 mph at times. A slightly more tropical feel to the air will be apparent as an area of low pressure spins off the southeaster coastline. The most I see here is a few sprinkles or passing light showers. Rain coverage only around 10%. Highs in the low to mid 80s.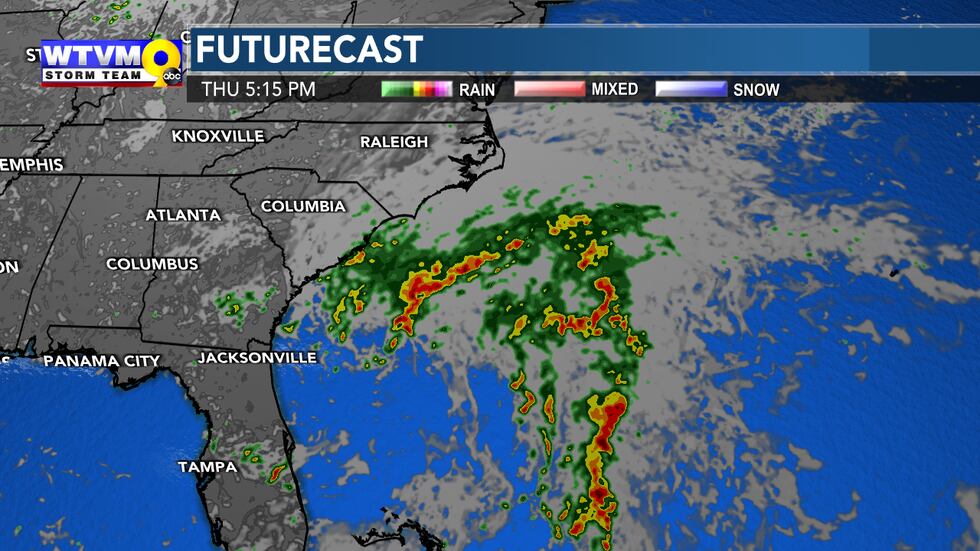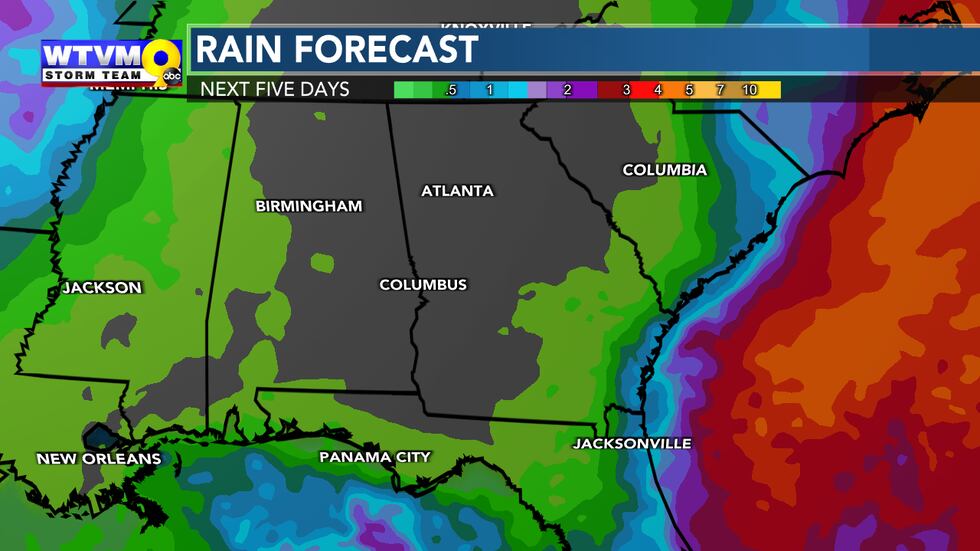 Drier air returns Friday with a reinforcing shot of less humid air just in time for the weekend. Highs will be in the mid 80s Friday and Saturday with perhaps some upper 80s as early as Sunday. More sun than clouds for most of the weekend. The drier air means lows will be back in the upper 50s and lower 60s over the weekend.
Warmer and more humid early next week with highs in the upper 80s to near 90 degrees. There is an increasing chance of a few showers or a quick thunderstorm during this time. We'll see if these trends hold.
Copyright 2023 WTVM. All rights reserved.