Columbus Police Department to host yearly motorcycle rodeo Oct. 7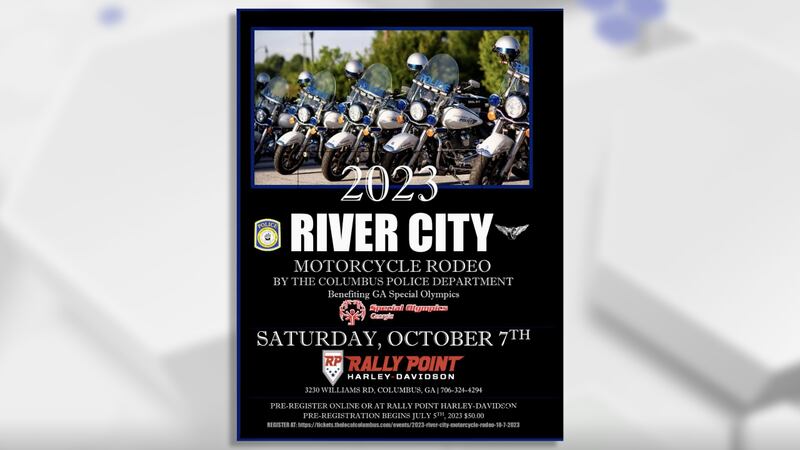 Published: Sep. 20, 2023 at 4:45 PM EDT
COLUMBUS, Ga. (WTVM) - The Columbus Police Department and Rally Point Harley-Davidson announce their 4th Annual River City Motorcycle Rodeo with the proceeds benefiting Special Olympics Georgia, helping to empower and inspire athletes with intellectual disabilities.
The event is scheduled for Oct. 7 from noon to 5 p.m. at Rally Point Harley-Davidson, located at 3230 Williams Road.
Although the end is free to the public, motorcyclists who want to participate in skills courses are to pay a $50 registration fee. Online registration is highly encouraged to secure your rodeo spot.
For more information or to register, click here.
Copyright 2023 WTVM. All rights reserved.