Jimmy, Rosalynn Carter win lifetime achievement award from Gates Foundation
The award honors their multiple humanitarian achievements.
Published: Sep. 20, 2023 at 9:03 AM EDT
ATLANTA, Ga. (Atlanta News First) - Jimmy and Rosalynn Carter received the Gates Foundation's Goalkeepers Lifetime Achievement Award on Thursday.
The award honors their multiple humanitarian achievements, including their work to nearly eradicate guinea worm disease and their commitment to peace and democracy, the foundation said on social media.
Paige Alexander, CEO of the Carter Center, accepted the award on the couple's behalf.
"Thank you [Melinda Gates] & [Bill Gates] for supporting the causes they believe in so fervently: health, mental health, peace & human rights," she wrote.
The Gates Foundation, founded by Bill & Melinda Gates, is a nonprofit that fights poverty and inequality. It has been awarding philanthropic trailblazers during the annual Goalkeepers Conference since 2018.
Jimmy Carter, at age 98 and the nation's oldest living ex-president in history, entered hospice care in February 2023. The Carter Center announced in May Rosalynn Carter had been diagnosed with dementia.
The Carters are the nation's longest-married presidential couple, having marked their 77th anniversary back in July.
Full coverage of the nation's 39th president and his family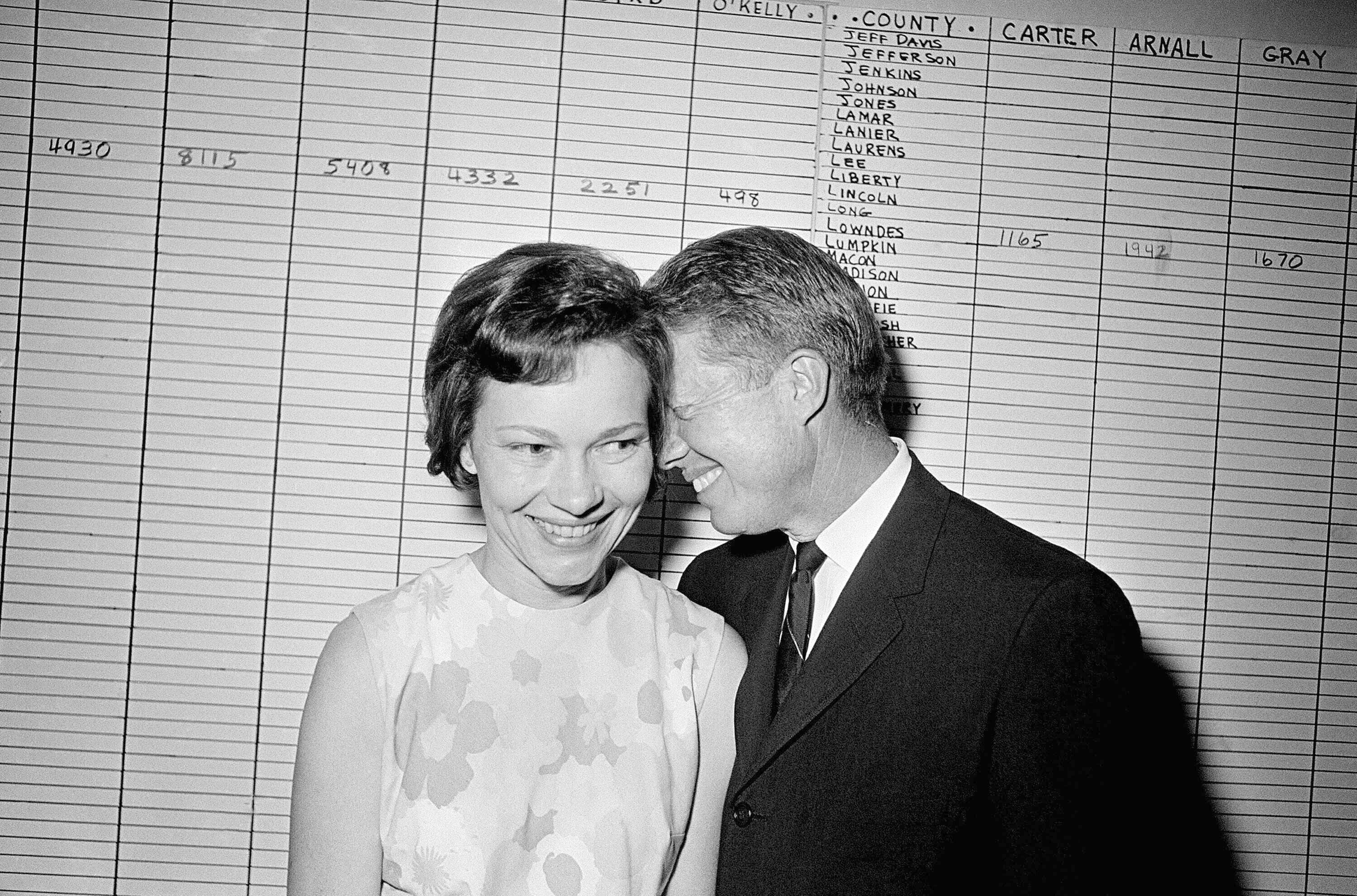 Jason Carter, their grandson, said in USA Today interview that his grandparents "are together. They are at home. They're in love, and I don't think anyone gets more than that. I mean, it's a perfect situation for this time in their lives."
Atlanta News First and Atlanta News First+ provide you with the latest news, headlines and insights as we look at the life and accomplishments of Georgia's favorite son. Download our Atlanta News First app for the latest political news and information.
Copyright 2023 WANF. All rights reserved.