Teacher struck, pepper spray deployed during fight at Beauregard high school
Published: Sep. 20, 2023 at 10:26 AM EDT
|
Updated: Sep. 21, 2023 at 9:03 AM EDT
BEAUREGARD, Ala. (WTVM) - An investigation is underway following a Wednesday morning fight at Beauregard high school involving students and a school resource officer.
The fight started around 7:30 a.m. between several students getting off buses. It is unclear, at this time, the number of students involved and what caused the fight.
The Lee County Sheriff's Office states a school resource officer at Beauregard requested backup following a fight involving multiple students at the school.
A teacher was attacked and struck by a student in the altercation. The school resource officer was also kicked and struck. The Sheriff's Office states the resource officer used pepper spray in an attempt to protect another student from being injured. Several students were exposed to the pepper spray as a result.
"You know, school is a place to learn, for children to learn, for kids to learn, and this kind of stuff, we're not going to tolerate this in Lee County Schools," the chief investigator with Lee County Sheriff's Office, Captain Jimmy Taylor said.
No serious injuries were reported, and Taylor said charges are expected but they are unsure how many students will be charged.
The high school posted a letter about the incident on Facebook.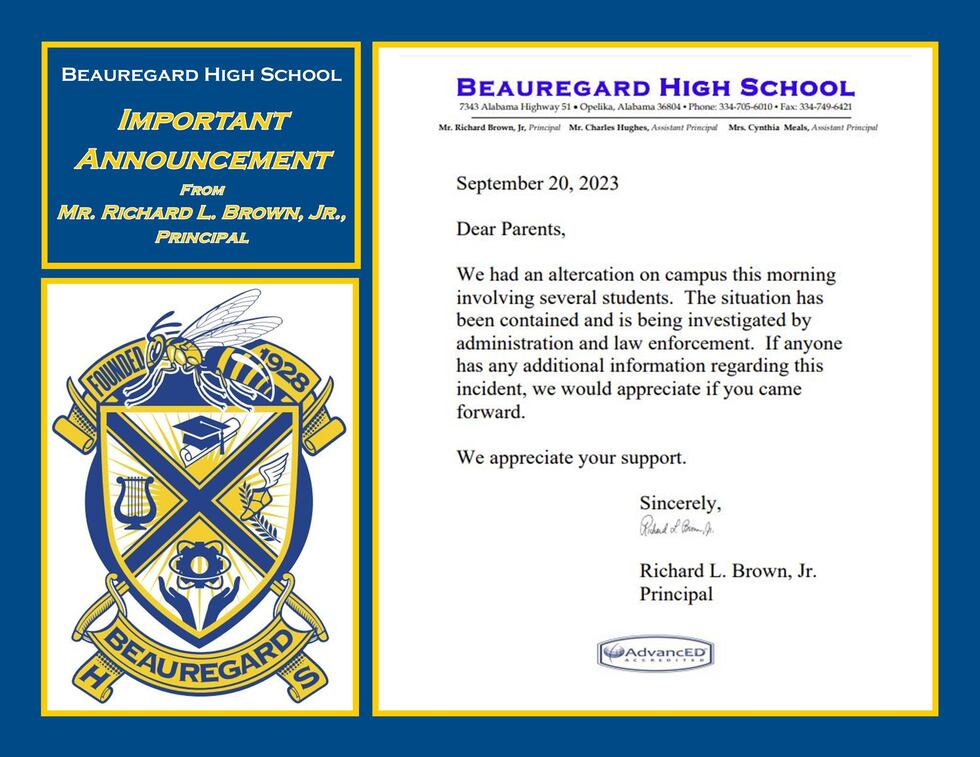 Copyright 2023 WTVM. All rights reserved.