Breezy, Slightly more humid with a slight chance of rain Thursday
Tyler's foreccast
Published: Sep. 21, 2023 at 7:21 AM EDT
COLUMBUS, Ga. (WTVM) - As an area of low pressure spins to our east off the coast of Georgia and the Carolinas, we may get a quick shower or two today at best. However, don't count on it.
Partly to at times mostly cloudy Thursday. Turning breezy at times and a little more humid with the slight tropical feel to the air. There is a slight chance of rain or maybe a few sprinkles. Rain coverage will generally be around 10 to maybe 20% at best. Nothing significant is expected here. Highs between 82 and 85 degrees.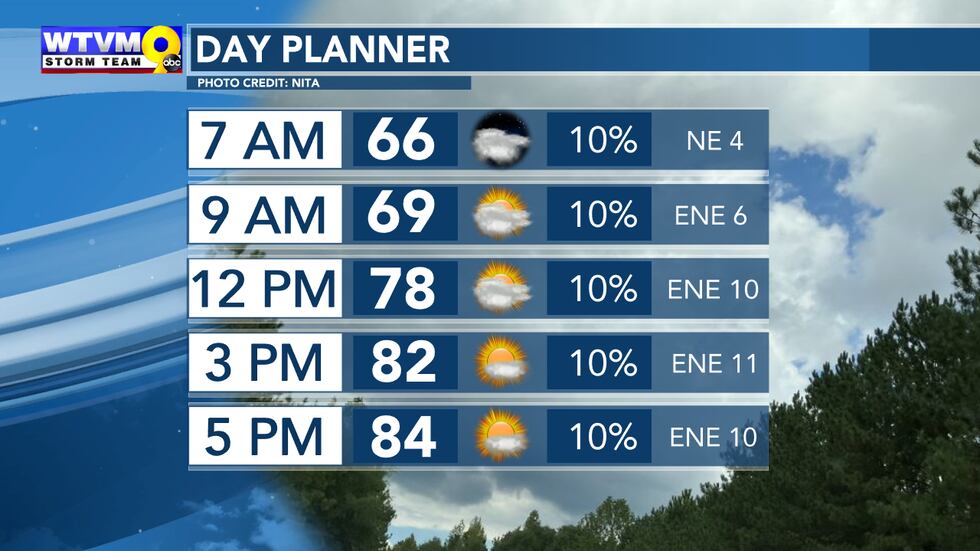 Partly cloudy tonight with a stray shower perhaps through early evening. Lows mostly between 62 and 66 degrees early Friday.
Turning mostly sunny Friday as drier air wraps in, especially during the afternoon, around that low pressure system to our east. It will be turning less humid again. Highs in the low to mid 80s.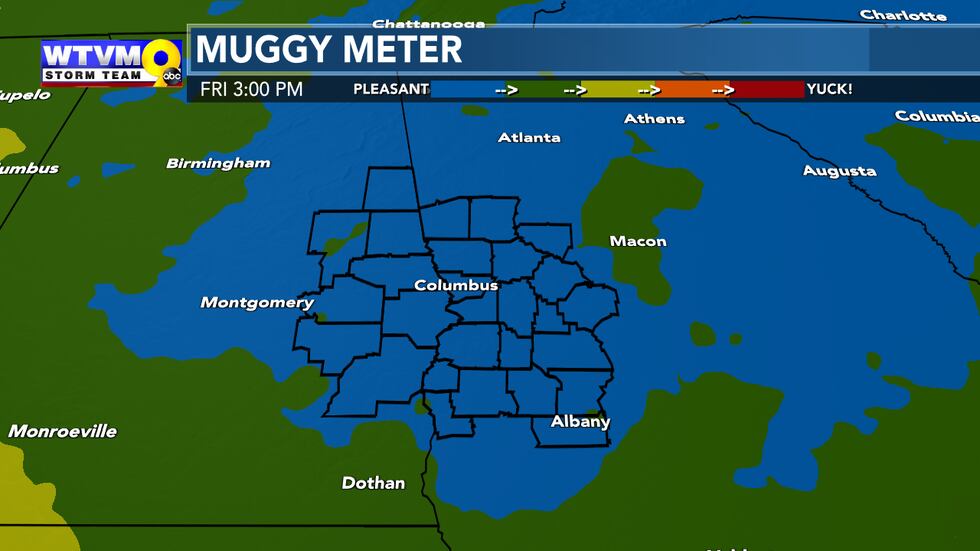 Mornings will be a little cooler again over the weekend with lows in the mid 50s to lower 60s. More sun than clouds most of the weekend. Highs Saturday should be in the mid 80s with mid to upper 80s Sunday.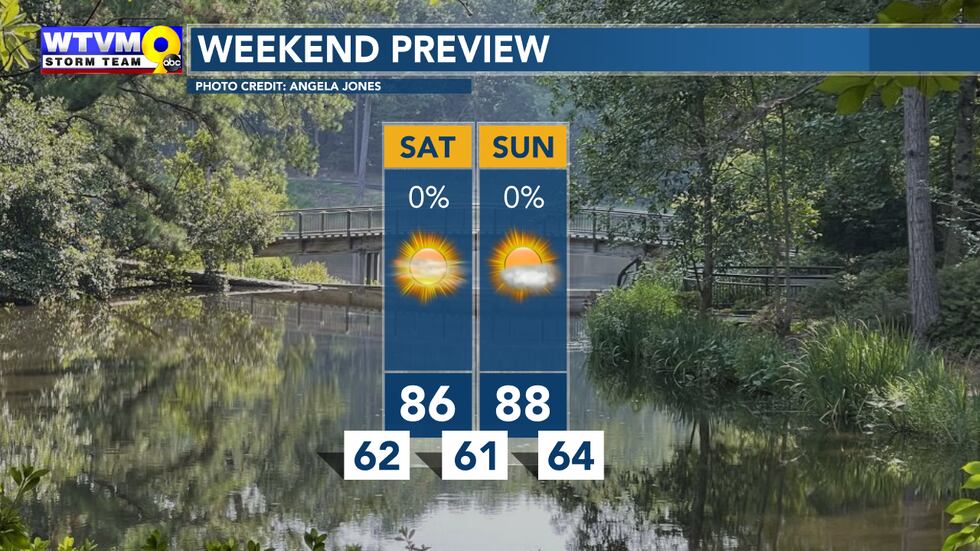 Warmer and a little more humid the first part of next week and that could lead to the chance of a few showers or storms, especially Tuesday and Wednesday.
Copyright 2023 WTVM. All rights reserved.