Auburn bald eagle flies at Philadelphia Eagles game
Published: Sep. 22, 2023 at 8:32 PM EDT
AUBURN, Ala. (WSFA) - At Auburn home football games, the crowd goes wild when the eagle soars. It's a tradition that Auburn fans celebrate as much as a touchdown.
"Everyone lights up. Everyone loves the eagle flight. Everyone says the chant, which is the 'War Eagle,'" said Amanda Sweeney with the Auburn Raptor Center.
Auburn has four eagles who fly. Two of them are retired, while the two currently flying are Aurea, who is War Eagle VIII, and the bald eagle Independence.
Getting these raptors to hit their target takes hours of training.
"There's a lot of things that goes into getting the eagles ready. A lot of it really comes down to trust and positive reinforcement," Sweeney said.
As for Independence, the raptor specialist said, "She's got a lot of personality, so she's definitely our most talkative," Sweeney said of Independence."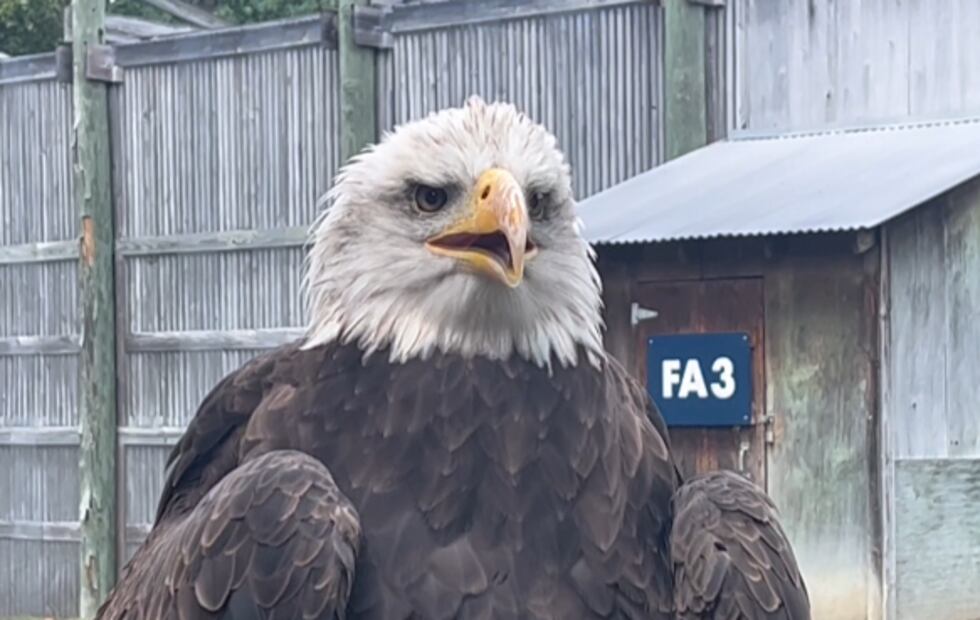 Independence recently left Lee County and made her first flight - on a plane. Sweeney said the eagle did her first non-Auburn flight at the Philadelphia Eagles' stadium.
If Auburn's bald eagle was going to fly for someone else, the Eagles makes sense. Indy got some practice in before the big game. The lack of orange and blue didn't seem to bother her.
"She really took to it really well, the whole stadium atmosphere. People still got excited, people were still cheering," Sweeney said. "And It's just so much repetition that for her it doesn't matter the location because she already knows what she needs to do. She knows what she's looking for."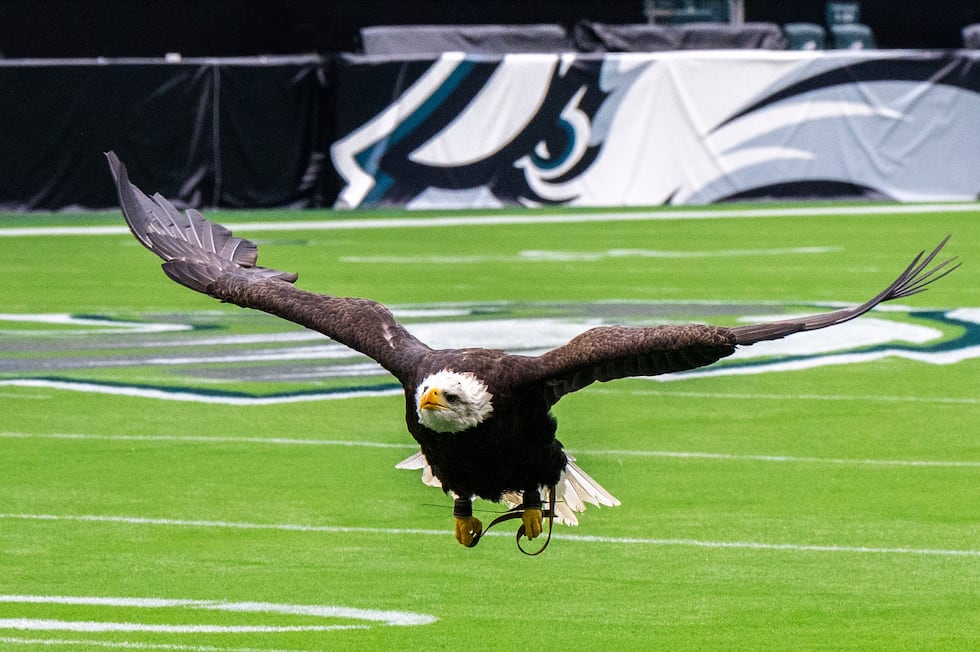 Whether it's Jordan-Hare Stadium or Lincoln Financial Field, she puts on quite a show.
"I will say I always kind of have to remind myself that 'oh yeah, I need to be doing something,' because it never gets old watching her fly," said Sweeney.
After her touchdown in Philly, Indy is back home, resting for now but ready for the next road trip when her number is called.
The folks at the raptor center say Independence is likely heading back to Philadelphia to fly at another Eagles game later this year.
Not reading this story on the WSFA News App? Get news alerts FASTER and FREE in the Apple App Store and the Google Play Store!
Copyright 2023 WSFA. All rights reserved.