Dry Start for Monday; Rain Coverage Increases Mid-Week
Arianna's Forecast
Published: Sep. 24, 2023 at 4:29 PM EDT
COLUMBUS, Ga. (WTVM) - Low temperatures Sunday night will reach the lower-60s, however beginning Monday night forecast low temperatures will be in the mid- to upper-60s. Warm temperatures for your Monday and Tuesday with high temperatures on Monday near 90 degrees and on Tuesday in the upper-80s. Rain coverage remains low for your Monday; however, rain coverage will begin to increase heading into the middle of the work week. Rain coverage on Monday is between 0-10% with the better coverage of rain being for our northern counties.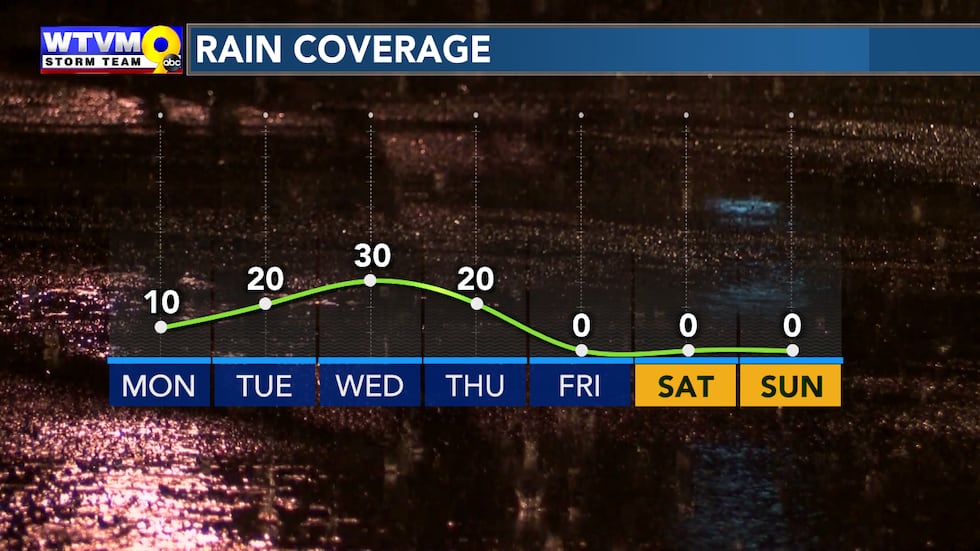 Rain coverage Tuesday through Thursday is between 20-40%; however, this increased cloud coverage and better chance of rain will lead to temperatures in the mid-80s by Wednesday. The Chattahoochee Valley will be sandwiched in between two weather systems leading to temperatures on the milder side beginning Wednesday and lasting through to the weekend. You will also notice heading into mid-week that the humidity will return to the Valley, increasing the mugginess.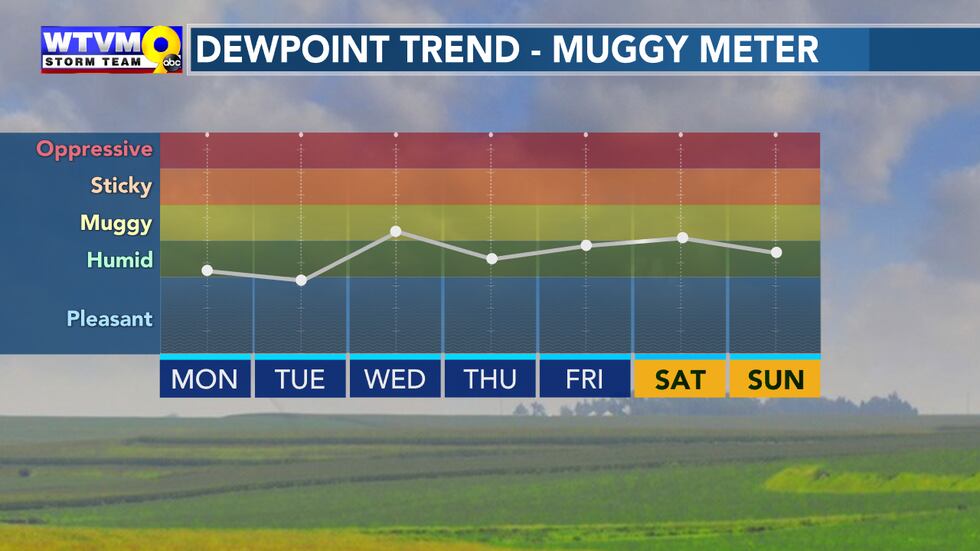 Copyright 2023 WTVM. All rights reserved.