Hot and mostly dry start to the workweek
Tyler's forecast
Published: Sep. 25, 2023 at 7:21 AM EDT
COLUMBUS, Ga. (WTVM) - A few days into the official fall season and the afternoons certainly won't feel like fall. The overnight lows are on the way up for the next few days as well thanks to an increase in humidity.
After starting off near 60 degrees Monday morning, highs will mostly range from 88 to 92 degrees today. Partly cloudy with maybe a stray shower in the afternoon.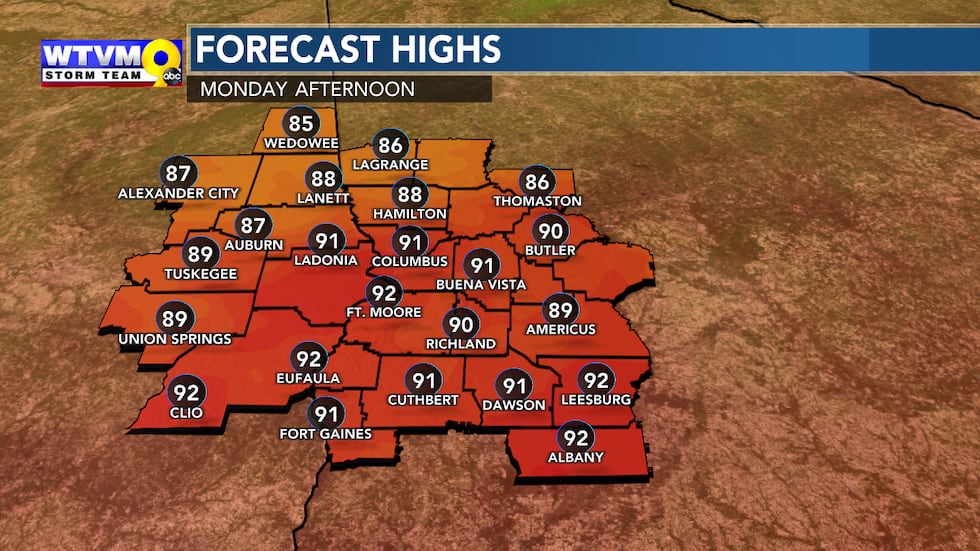 Partly to mostly cloudy and warmer tonight. Lows in the mid to upper 60s early Tuesday.
More clouds than sun Tuesday with a few isolated showers or storms possible, especially in our southern counties during the afternoon. Highs will be in the mid 80s to near 90 degrees.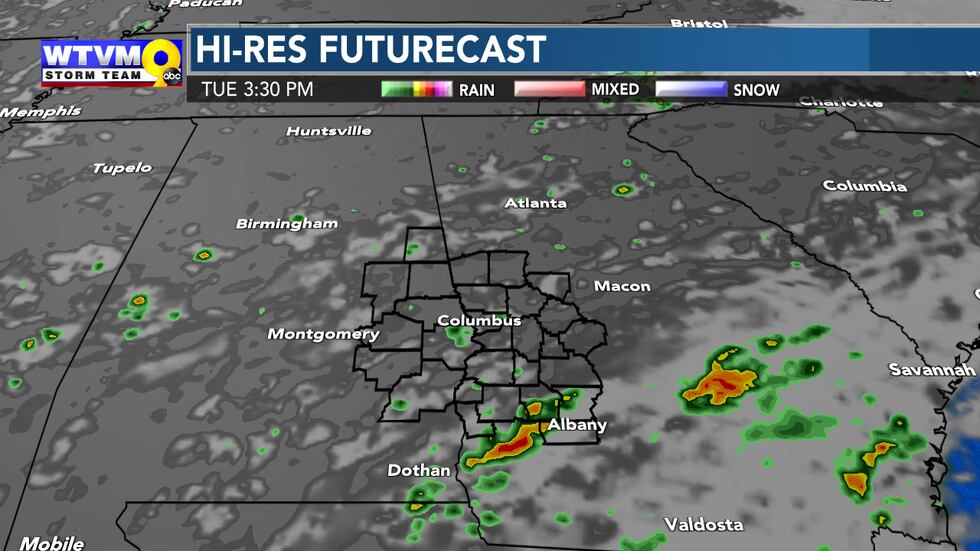 Our best chance of some rain is expected Wednesday. It looks cloudy with a chance of showers. Rain coverage is around 40%. We'll also have a gusty breeze at times. Highs closer to 80 degrees.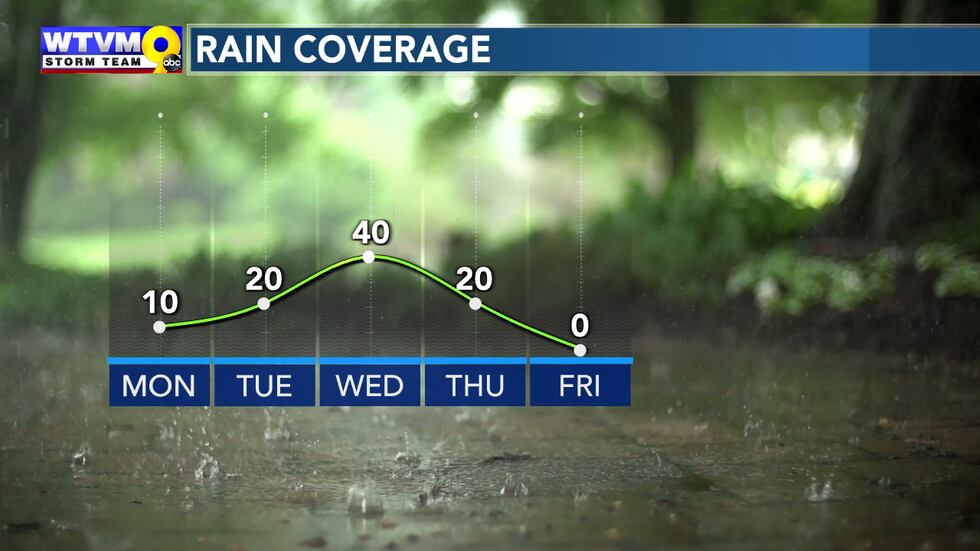 It should be dry by the very end of the workweek with another nice weekend on tap. Seasonable temperatures expected for the very end of September and beginning of October.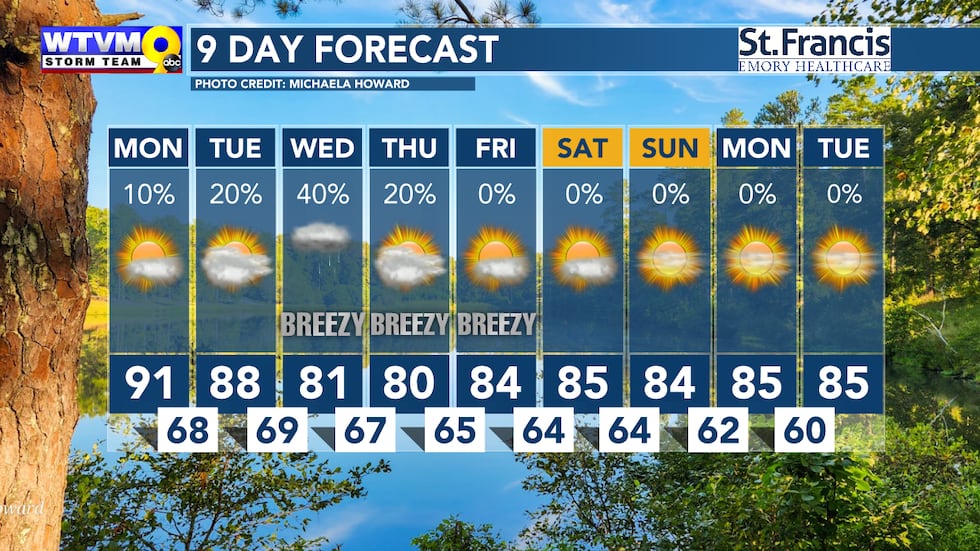 Copyright 2023 WTVM. All rights reserved.