More clouds with rain chances rising toward mid-week
Tyler's forecast
Published: Sep. 26, 2023 at 7:23 AM EDT
COLUMBUS, Ga. (WTVM) - As humidity and moisture levels rise, the clouds increase the rain chance goes up a bit as well through mid-week.
Partly to mostly cloudy Tuesday with a few isolated showers and thunderstorms, especially the farther south you go during the afternoon. Rain coverage around 20%. Highs in the mid to upper 80s.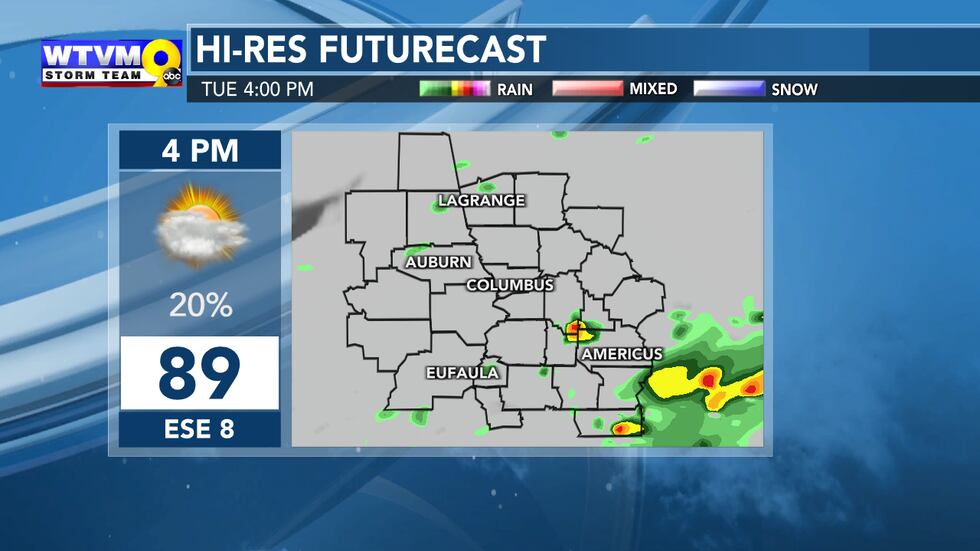 Mostly cloudy and humid tonight with a few showers possible. Lows in the mid to upper 60s early Wednesday.
Grab the umbrella as you head out the door Wednesday. It will be our gloomiest day of the week with the best potential for some rain. The chance of showers starts in the morning. Rain coverage during the day will be around 40%; activity should taper down by late afternoon and evening. Highs near 80 degrees.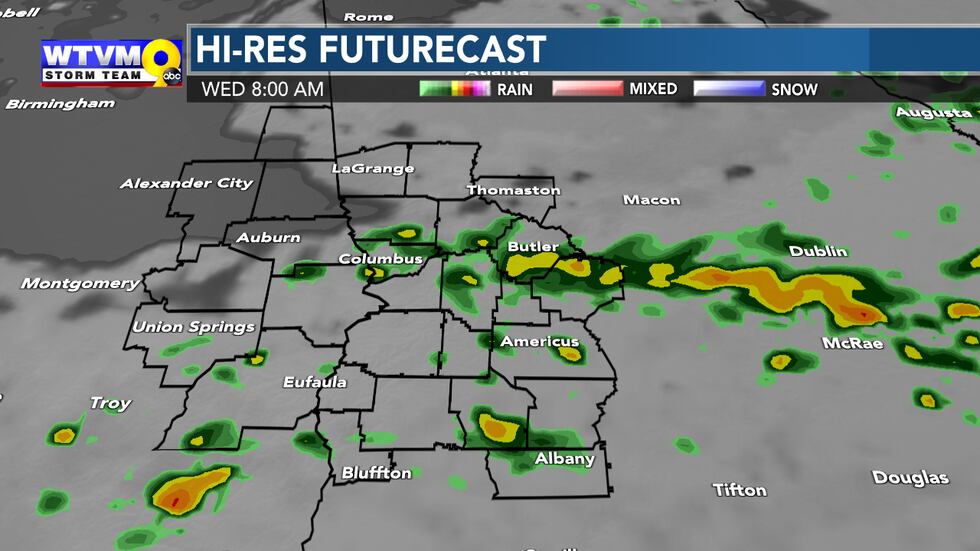 Even as we start to see some drier weather Thursday, a few showers are still possible. We'll hold onto at least partly cloudy skies with quite a bit of rainfall at times off to our southeast. Highs will be in the low 80s.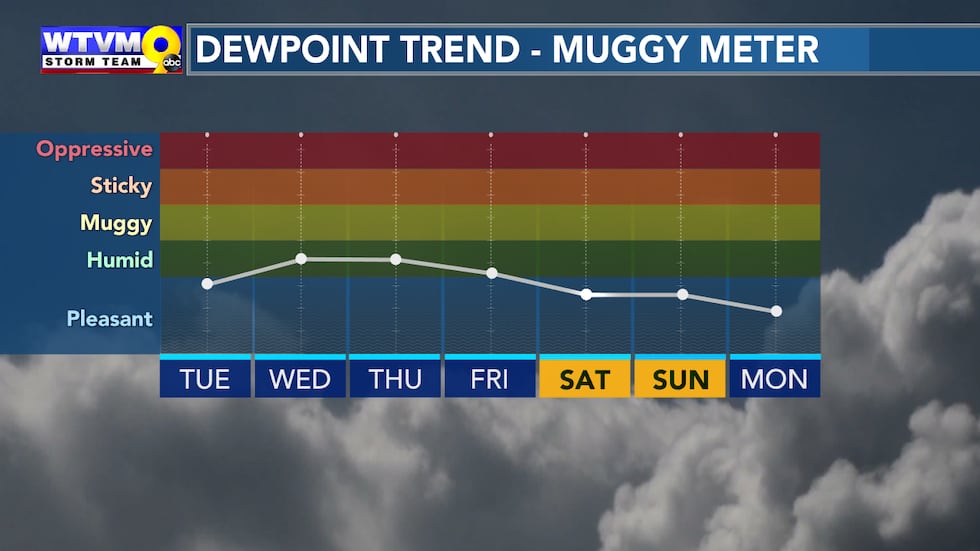 By the weekend, mid 80s return and humidity begins to drop. That will lead to pleasant mornings and warmer afternoons. Rain chances stay away through the first half of next week.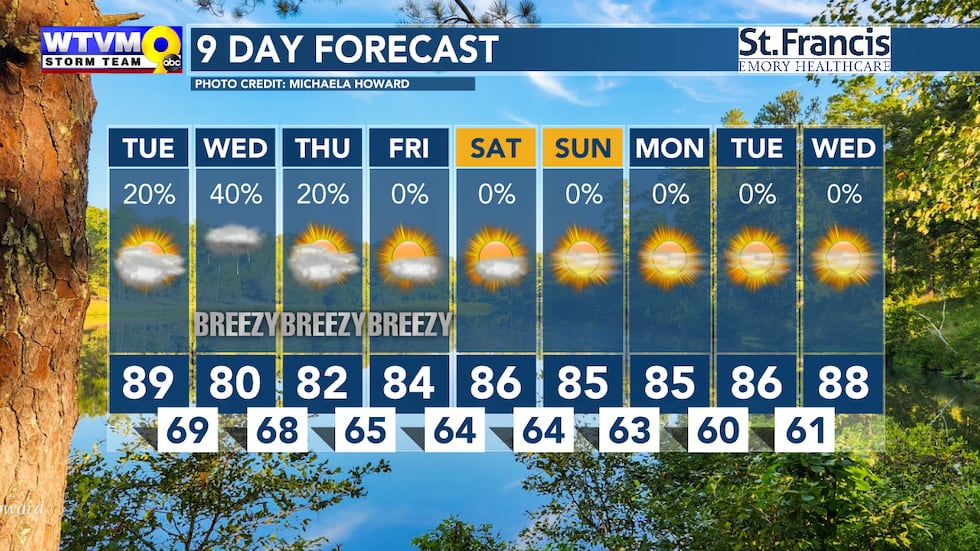 Copyright 2023 WTVM. All rights reserved.