Gloomy and breezy Wednesday; Showers in spots
Tyler's forecast
Published: Sep. 27, 2023 at 7:23 AM EDT
COLUMBUS, Ga. (WTVM) - We're hitting a small bump in the road mid-week with clouds and showers before it's drier the rest of the week into the weekend.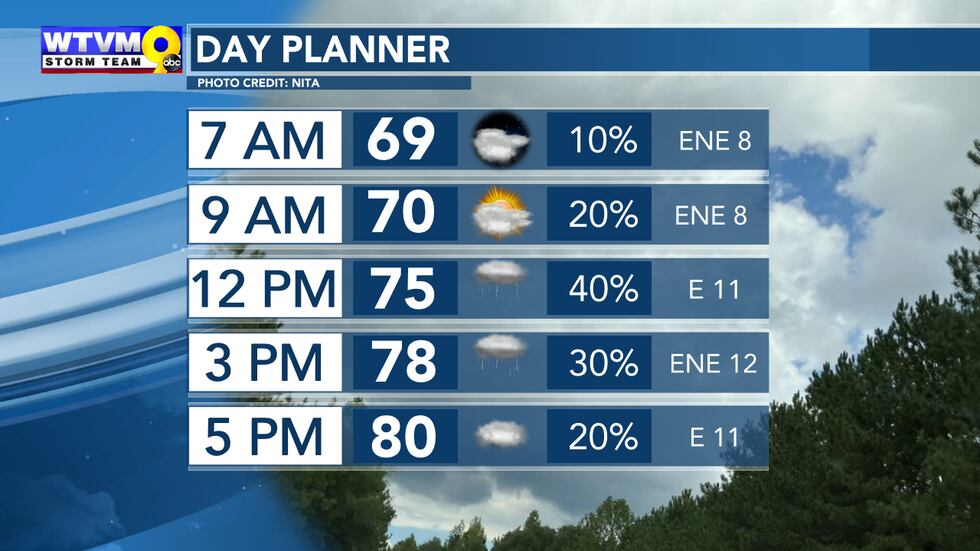 Mostly cloudy, muggy and breezy on this Wednesday with a chance of showers starting in the morning, especially between mid morning and mid afternoon. Rainfall looks pretty light where it does rain; coverage will be around 30-40% across the valley with best chances of rain south/east of I-85. Some more sun is possible in places like LaGrange and Cusseta, Alabama. Highs only between 78 and 80 degrees. Winds will gust to 20 mph at times.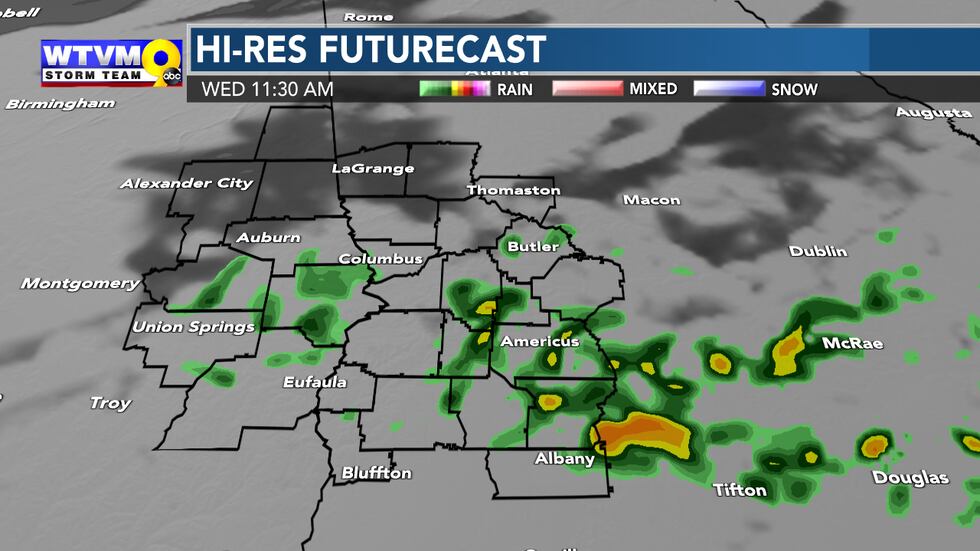 Only a stray shower leftover by tonight with a light breeze. Lows mostly in the mid 60s early Thursday with a few upper 60s.
A little bit of sun Thursday even though we'll be mainly dry and breezy. There is a slight chance of a shower. Highs in the low 80s.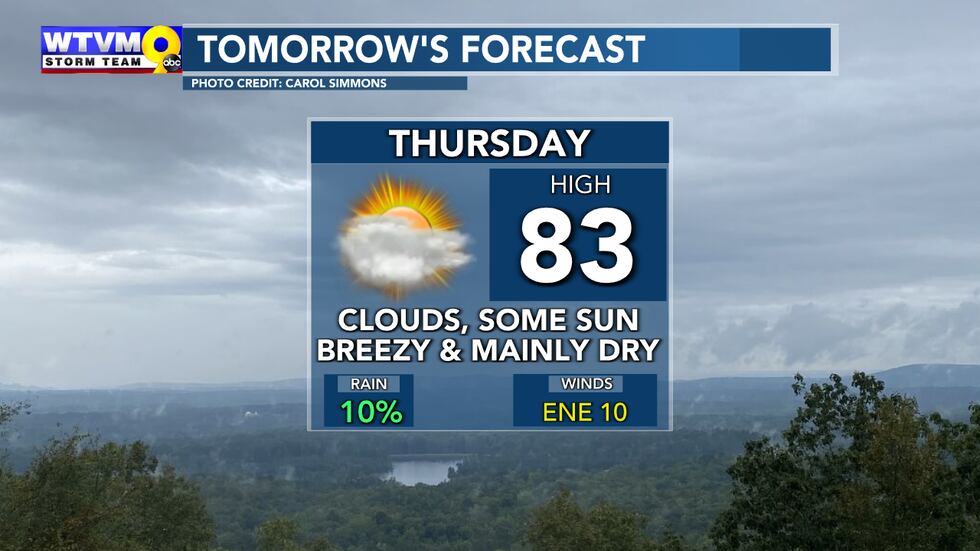 Increasing sun as we head toward Friday and the weekend. That will send our afternoon highs into at least the mid 80s; some upper 80s are possible, especially Saturday. It will be dry for those outdoor plans.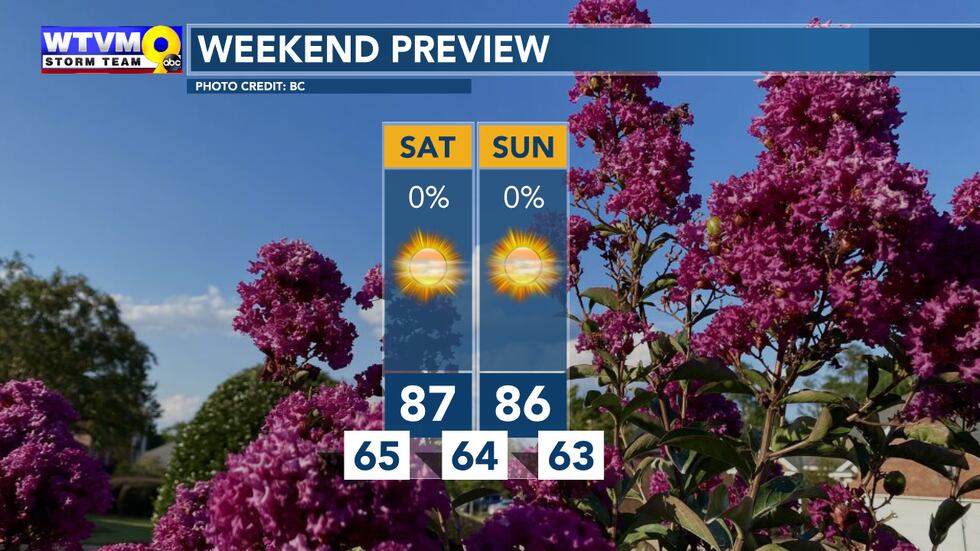 Less humid by early next week with plenty of sun. The mornings look cooler with upper 50s and lower 60s. Highs continue to stay a little above average in the mid to upper 80s as we head into the first several days of October.
Copyright 2023 WTVM. All rights reserved.