Drying out, Clouds slow to clear
Tyler's forecast
Published: Sep. 28, 2023 at 7:29 AM EDT
COLUMBUS, Ga. (WTVM) - Our chances of showers are now going by the wayside as the air gets a little drier. Clouds will be slower to clear though over the next couple days.
Varying amounts of clouds on this Thursday with some parts of the day a little sunnier than others. A little warmer with highs between 81 and 84 degrees. Still a gusty breeze out of the east-northeast at times.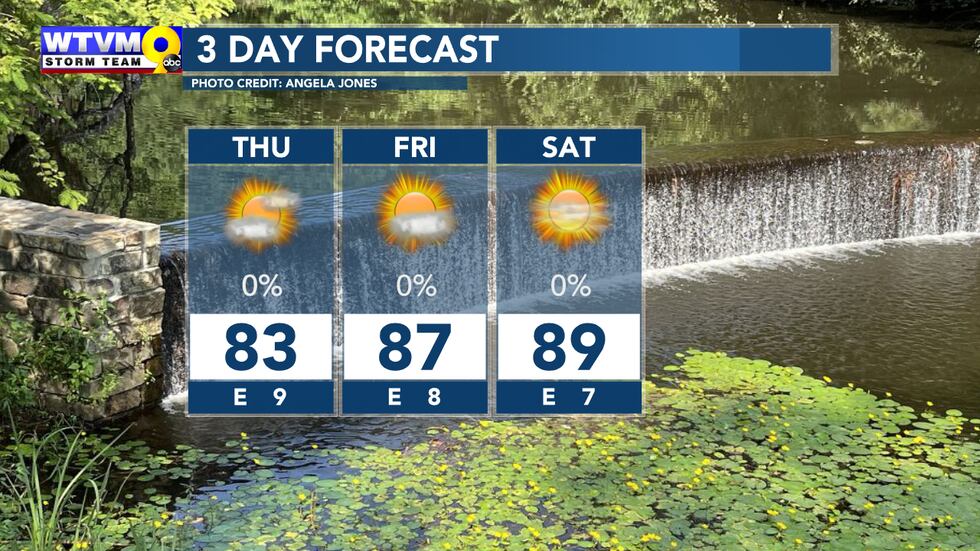 Partly cloudy tonight. Hopefully there won't be too many clouds interfering with viewing the September full moon. It rises Thursday evening around sunset and sets Friday morning around sunrise.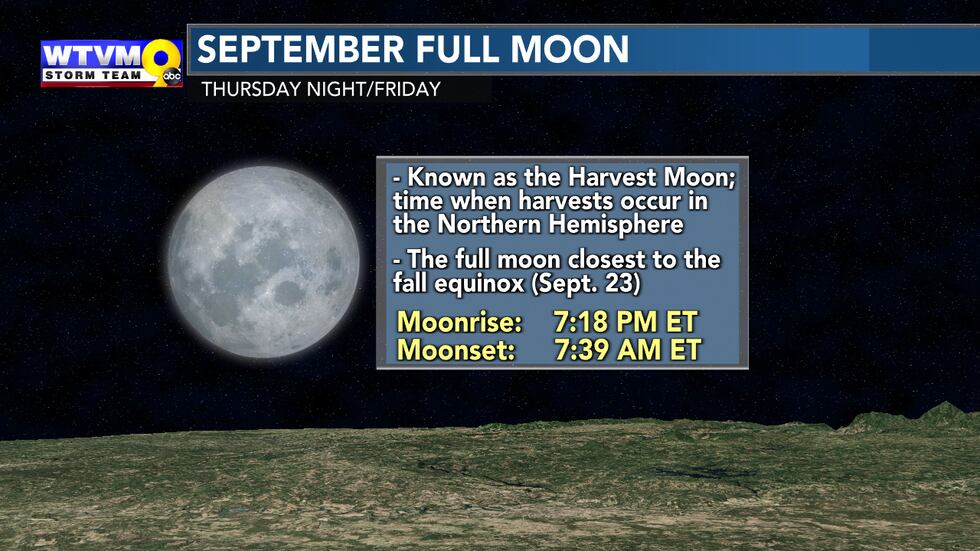 Sun and high clouds Friday. Getting warmer with highs in the mid to upper 80s.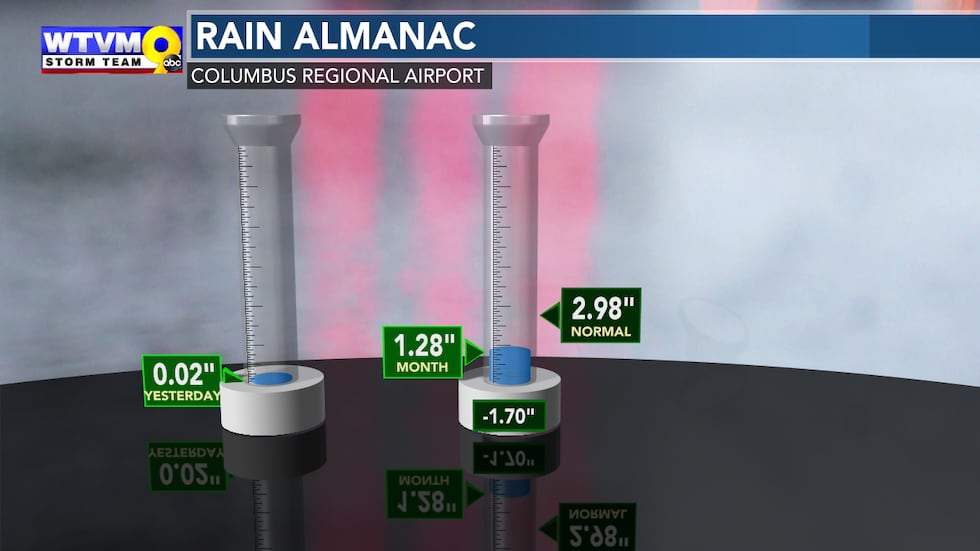 More and more sun coming as we go throughout the weekend. Morning lows will be near average. Forecast highs are in the upper 80s to near 90 degrees. It stays dry with a touch of humidity at times. Not bad for those outdoor plans!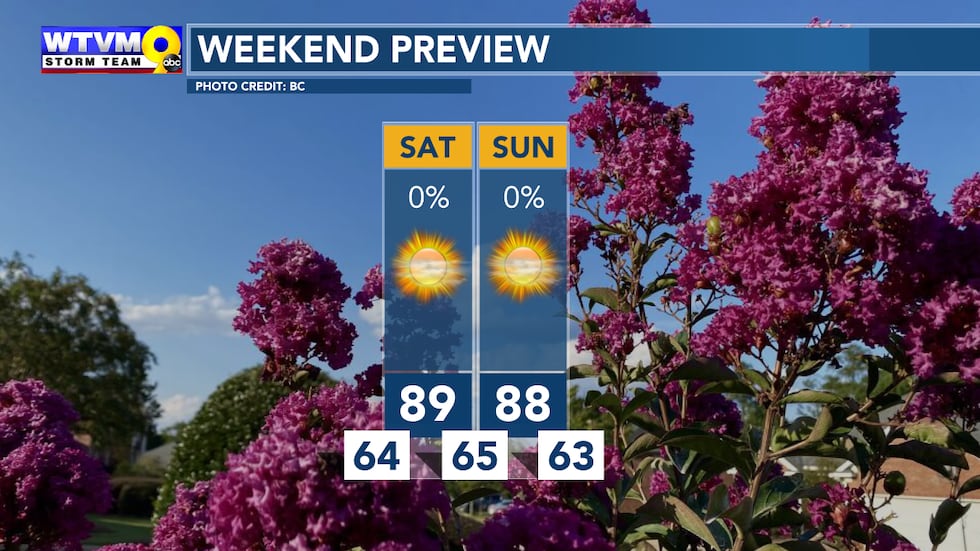 A little less humid early next week, but in general the afternoons stay pretty warm. The mornings will be a little cooler with upper 50s and lower 60s. Rain isn't in the forecast again until at least next Friday.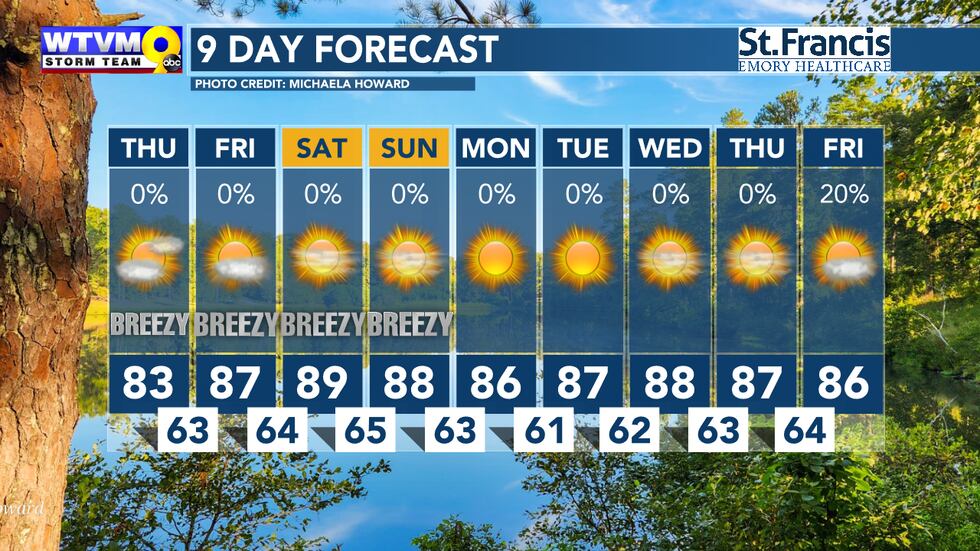 Copyright 2023 WTVM. All rights reserved.