Child injured after gun unintentionally discharged at Rothschild Leadership Academy
Published: Sep. 28, 2023 at 2:45 PM EDT
|
Updated: Sep. 29, 2023 at 2:15 PM EDT
COLUMBUS, Ga. (WTVM) - There was a heavy presence from the Muscogee County School District at Rothschild Leadership Academy in the 1000 block of Hunt Avenue Thursday.
Muscogee County School District Director of Communications released a statement saying there was a loaded firearm concealed in a student's Chromebook case. The gun unintentionally discharged, resulting in the child being injured by the weapon. The full statement saying,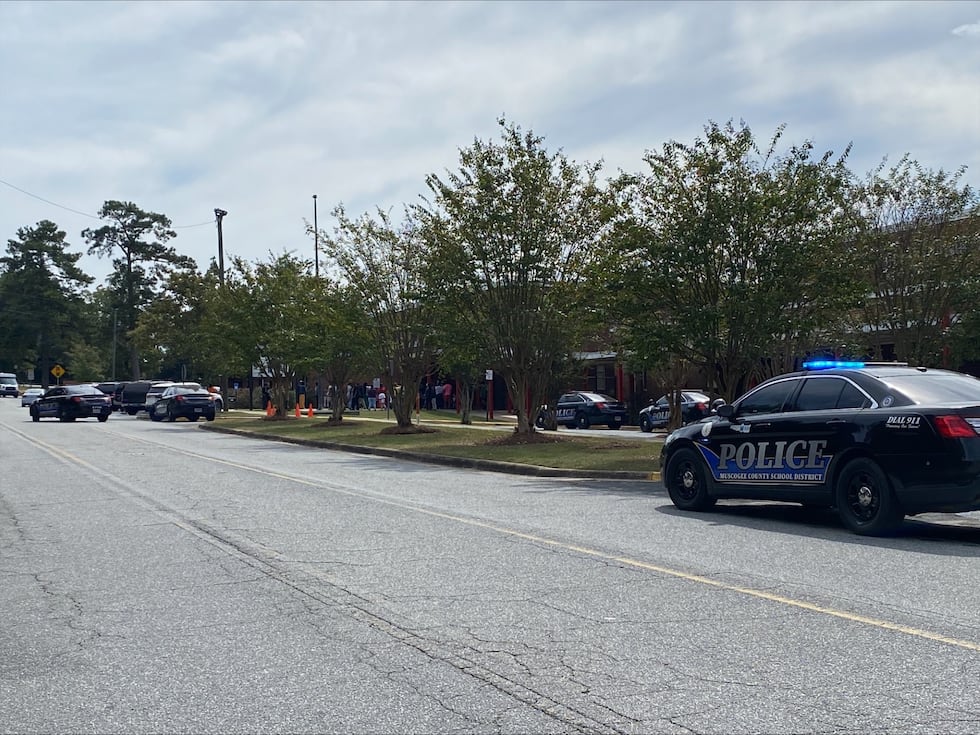 "When you have a child that calls you from inside of a closet what would you do," said Shantrell Comer, an aunt of a seventh grader at Rothschild.
Comer says she rushed to Rothschild her nephew in seventh grade told her a shooting happened at his school.
"I was shaking coming to get my kids from school, they go to Lonnie Jackson. I still don't know what's going on I just know it's not safe."
Her nephew, Kaiden Whitehead, said "It's just crazy, I was in shock."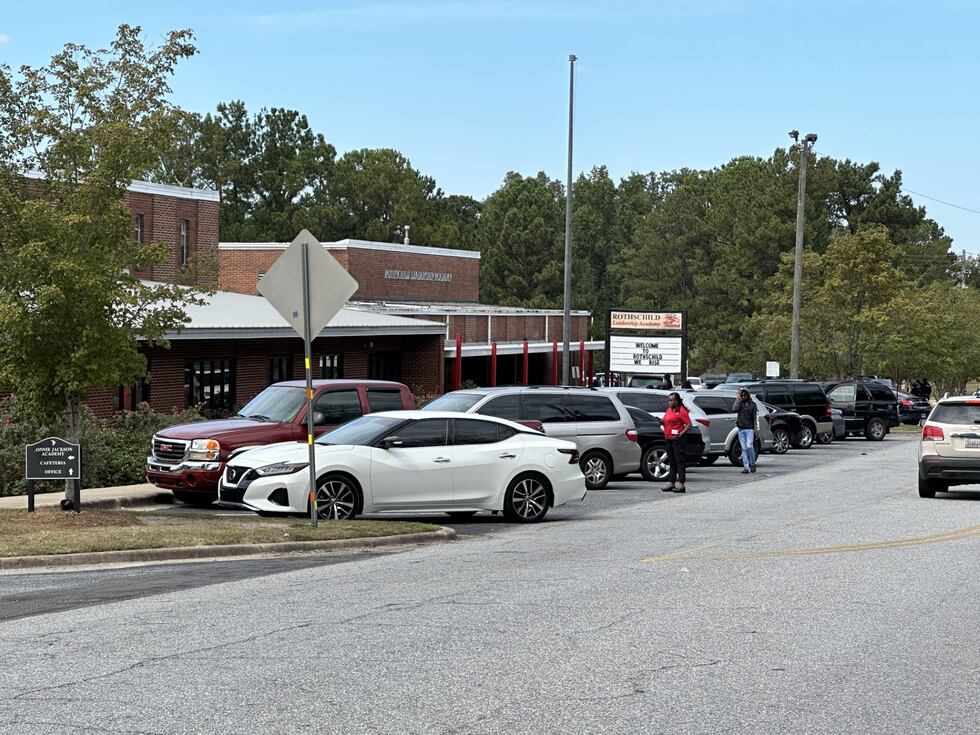 Concerned parents were in front of the school, one showing us this email sent out from the school's principal.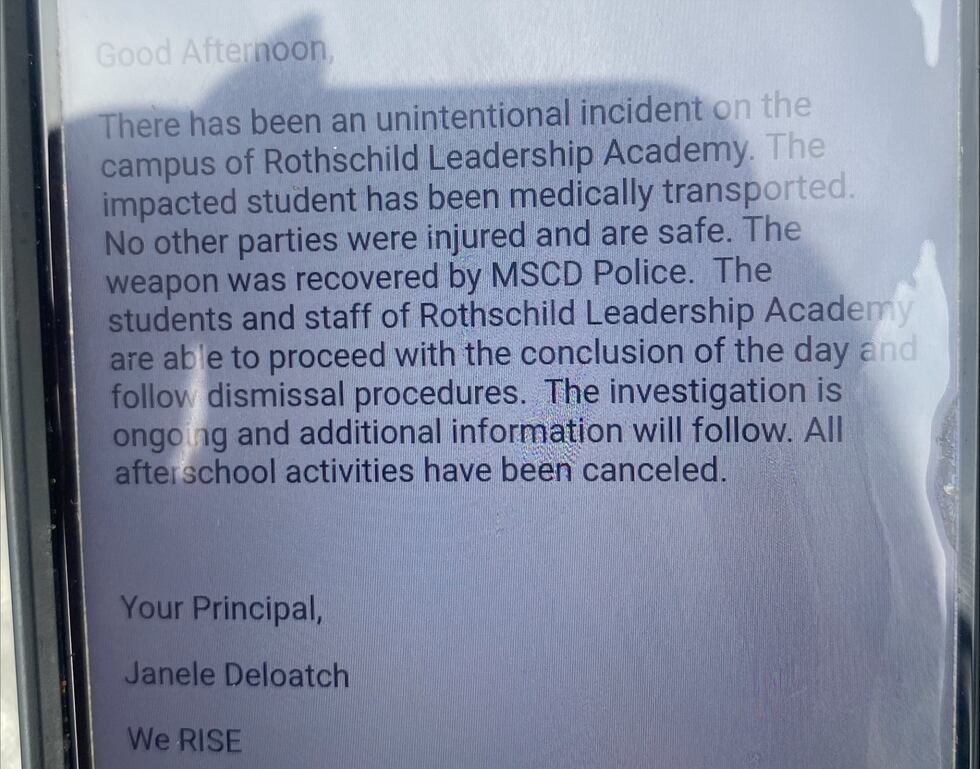 Whitehead and another student, Jaylen, told News Leader 9 they're confused on how a weapon made it inside the school.
"I think that if a police officer is always there, how would the student even be able to bring the gun in the school if a police officer is right there watching them," said Whitehead.
"What I have about the situation is they should put a metal detector in the school, at my old school they would do that," said Jaylen.
Comer says it's up to parents to help avoid these scary situations involving weapons.
"If y'all can do better, please do better. You don't want to bury your kids or see them locked up from trying to show a gun. Y'all are messing up everyone's education. Y'all can do better, please do better."
Details on the condition of the student are unknown at this time.
Muscogee County School Officials have not confirmed if the child who brought the gun to school is the same child hurt this afternoon. we'll keep you updated as we learn more about their condition at the hospital.
Stay with News Leader 9 for updates as we gather more information.
Copyright 2023 WTVM. All rights reserved.