Columbus Vipers win 2023 PBA Championship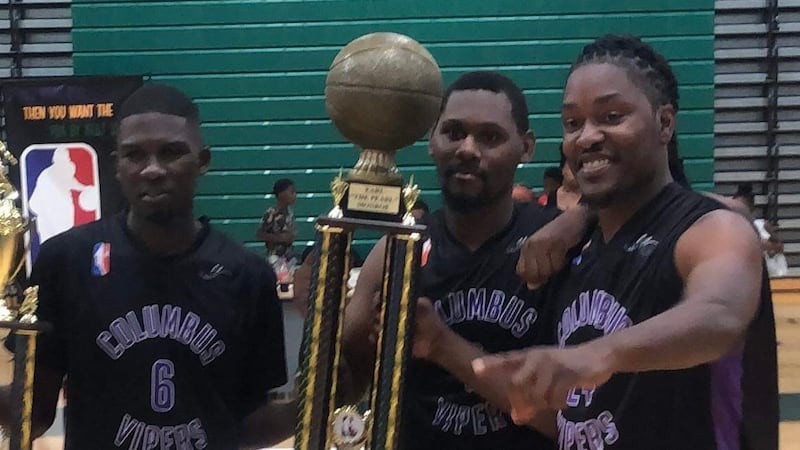 Published: Sep. 28, 2023 at 9:39 PM EDT
COLUMBUS, Ga. (WTVM) - The Columbus Vipers have won the 2023 Pro Basketball Association National Championship. The Vipers, founded in 2022, beat the PNW Vets on Sunday at Spencer High School in Columbus.
The Vipers were led by Cornelius Thoms (28 points), Alquan Mendenhall (23 points) and Cortez Chaney (13 points). Georgia State Representative Teddy Reese took the opening shot ahead of the game.
After the final buzzer sounded, Head coach Dr. Tasha Mahone was given the "Pearl" trophy, named after legendary player Earl "The Pearl" Monroe from PBA Commissioner Angela Culliver.
WTVM Sports Leaded 9 would like to congratulate the Vipers on this great accomplishment!
Copyright 2023 WTVM. All rights reserved.