Staying warm and dry for now
Tyler's forecast
Published: Oct. 2, 2023 at 7:27 AM EDT
COLUMBUS, Ga. (WTVM) - The workweek will be characterized by warm and mainly dry conditions as high pressure remains the dominant weather feature. Our first decent cold front of the season swings through Friday or Saturday, but it's not expected to bring much rain.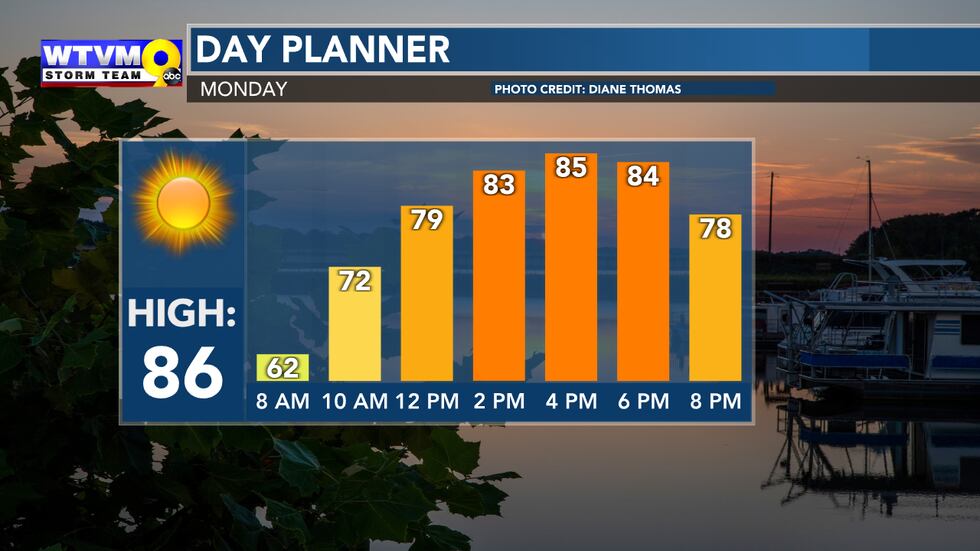 Nothing but sun on this Monday. Warm, dry and breezy during the afternoon with winds out of the east gusting up to 15 or 20 mph at times. Highs mostly between 84 and 87 degrees.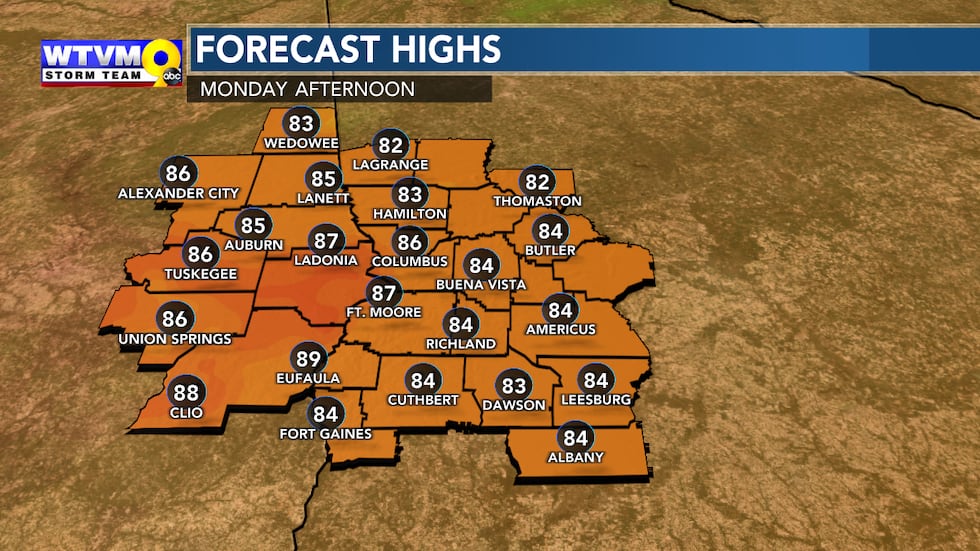 Clear and pleasant tonight. Temperatures early Tuesday will be around 56 to 60 degrees in most spots.
Sunny and breezy at times Tuesday with another afternoon of above average temperatures. Highs will be in the mid to upper 80s.
Temperatures remain just as warm, if not a little warmer, (especially in the mornings) as a few clouds roll in mid to late week. Friday's the only day with a rain chance and it looks very insignificant; only around 20-30% rain coverage is expected at this point.
It's pretty typical for October cold fronts to have limited moisture and a little cool down this time of year. We'll get our first real taste of fall over the weekend; highs should be in the 70s with widespread lows in the 50s. The normally cooler spots could start off in the 40s early next week.
Copyright 2023 WTVM. All rights reserved.