Baby among youngest to receive cochlear implant after meningitis battle
Published: Oct. 3, 2023 at 3:41 AM EDT
SAVAGE, Minn. (WCCO) - A Minnesota family is celebrating what most parents take for granted: their baby's ability to hear. It's thanks to a surgery that had only ever been tried on one other child so young.
In a sharp contrast to her smooth birth, Diana Strohm was rushed to the hospital at just 3 days old. She was running a high fever.
"Getting rushed to the NICU at 3 days old is terrifying and terrible," said Diana's father, Justin Strohm.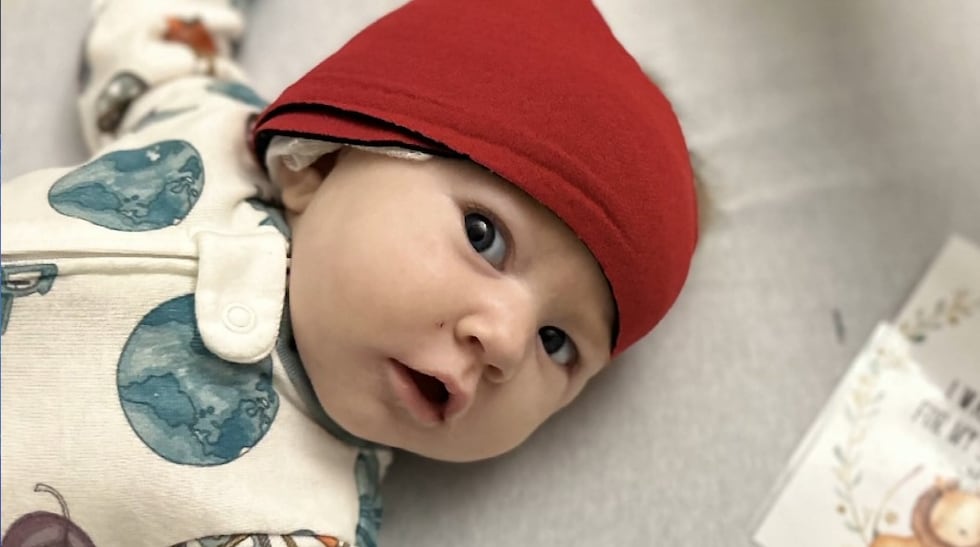 It turned out that Diana had bacterial meningitis, a rare condition newborns can contract. She needed a shunt in her brain and intensive care. After months at Children's Minnesota, the little girl made some big progress.
"She made it through the meningitis battle, which was huge. That was very, very frightening and very close," said Diana's mother, Crystal Strohm.
But then, another battle began. The meningitis was stealing Diana's hearing, and fluid was causing her cochlea to close.
"If we don't act quickly, we may never be able to give her the opportunity to hear out of that ear. Obviously, that's a lot for a family to process," said Dr. Asitha Dineth Libbey Jayawardena, a pediatric otolaryngologist.
Diana's parents had to decide within a week if they wanted to give her a cochlear implant, a permanent hearing device. It's a fairly standard procedure on older children, but only one other child as young as Diana had ever had the surgery. That baby had meningitis, too.
In the end, the Strohms trusted the team had the tools to succeed and chose to go ahead with the procedure, which involved a long and tedious surgery.
"We wanted to give her the best opportunity to have hearing of some kind, ideally in both ears, and this was the only way to do that," Justin Strohm said.
Because of Diana's delicate size, her family had to wait months to see if the procedure worked. They all gathered, watching as the earpiece lit up that made it official that Diana could hear out of her right ear.
"I thought it was a beautiful moment. Her eyes got super wide, and she was just looking at me with that cute little innocence, like 'I can hear something,'" Crystal Strohm said.
Cochlear implants are only approved for kids as young as Diana in rare cases. The Strohms hope other parents in a similar situation will have the advantage of hearing about their daughter's journey.
"What Diana's done and what her family has done, I think, will help a lot of people in the future," Jayawardena said.
Copyright 2023 WCCO via CNN Newsource. All rights reserved.