Three takeaways from Auburn's 48-18 loss to No. 22 LSU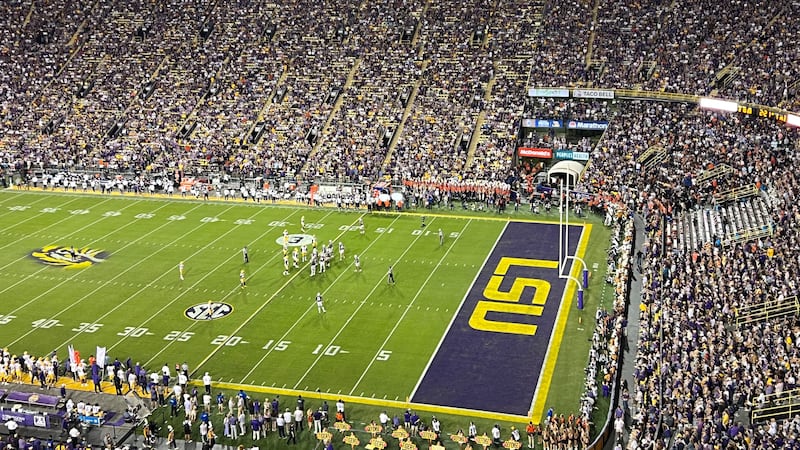 Published: Oct. 14, 2023 at 10:31 PM EDT
BATON ROUGE, La. (WTVM) - Auburn fell to No. 22 LSU, 48-18 on Saturday, dropping them to 3-3 (0-3 SEC) on the season. The Tigers have now lost three straight games overall. Here are three major takeaways from Auburn's loss at LSU's Tiger Stadium.
STARTING SLOW: The first 12 minutes of the game were brutal for Auburn. After winning the toss and deferring to the second half, Auburn allowed LSU to score in just 1:29 of game time. AU responded with a three-and-out that included a false start and a botched snap on third down after Hugh Freeze was forced to call timeout to avoid a delay of game. Yeah, not exactly what you want to see from a group coming off of a bye week. That uninspired start for the Tigers set the tone for the rest of the game.
PASSING GAME PROGRESS?: Let's be clear, a big chunk of Auburn's passing yards came in the third and fourth quarters when the game was, for the most part, already decided. With that being said, the Tigers did show some progress in the second half of the game in terms of getting the ball down field. Auburn finished with 154 passing yards against LSU, by far their most productive SEC game through the air after posting 56 vs. Texas A&M and 88 vs. Georgia. The big standout was tight end Brandon Frazier. He finished with 52 yards and a touchdown, including a 39-yard completion in the third quarter.
AUBURN WENT 0-3 VS. TEXAS A&M, GEORGIA AND LSU. NOW WHAT?: Take a deep breath, Auburn fans. The toughest stretch of the Tigers' schedule is over with. And while the Texas A&M and LSU games left a lot to be desired, Auburn was competitive with No. 1 Georgia at Jordan-Hare Stadium. Auburn's next game is at home on Saturday (6 CT) vs. Ole Miss. The Rebels, who were off this weekend, are 5-1. Things get a little bit more manageable after that. Auburn will play Mississippi State, Vanderbilt, Arkansas and New Mexico State before hosting Alabama on November 25.
Stay tuned to WTVM News Leader 9 on Sunday, October 15 for extended coverage from Baton Rouge, LA.
Copyright 2023 WTVM. All rights reserved.