Kendrick High School students create care packages for cancer patients
Published: Oct. 19, 2023 at 10:59 AM EDT
COLUMBUS, Ga. (WTVM) - Students from Kendrick High School are lending a helping hand to cancer patients in Columbus.
Kendrick High School's Academy of Communications and Art & Design, along with the school's chapter of SkillsUSA, have partnered together to provide a helping hand to cancer patients undergoing chemotherapy at the John B. Amos Cancer Center.
The ACAD and SkillsUSA students curated care packages - which include soft blankets and cozy socks to provide warmth and solace during lengthy and tiring chemotherapy sessions.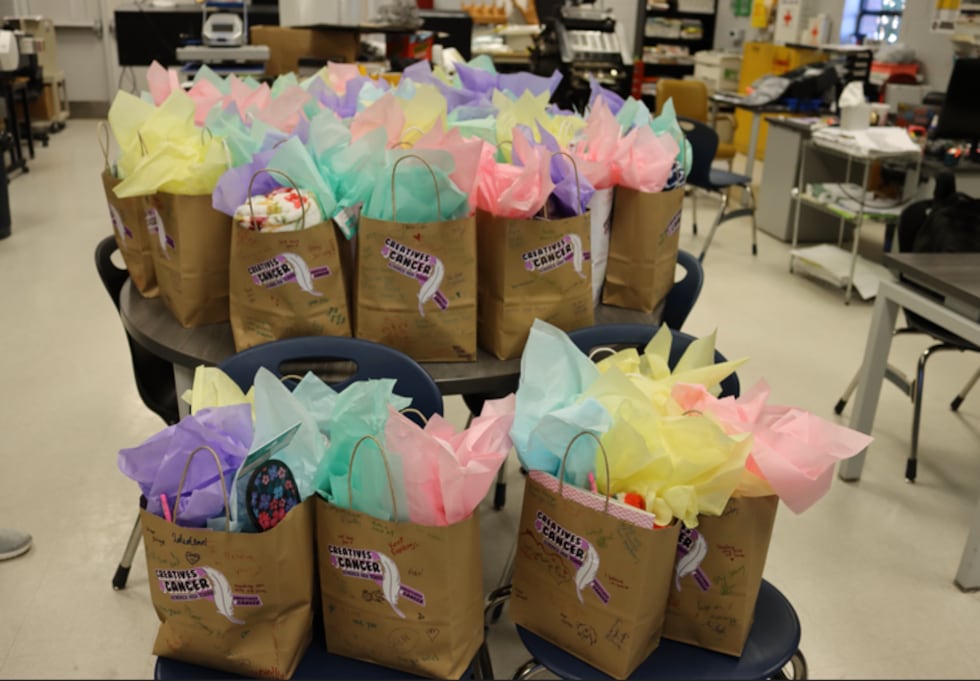 In addition to these thoughtful items, each care package is accompanied by handwritten notes of encouragement and support from the students themselves.
Copyright 2023 WTVM. All rights reserved.