Electric truck maker Rivian says construction on 1st phase of Georgia factory will proceed in 2024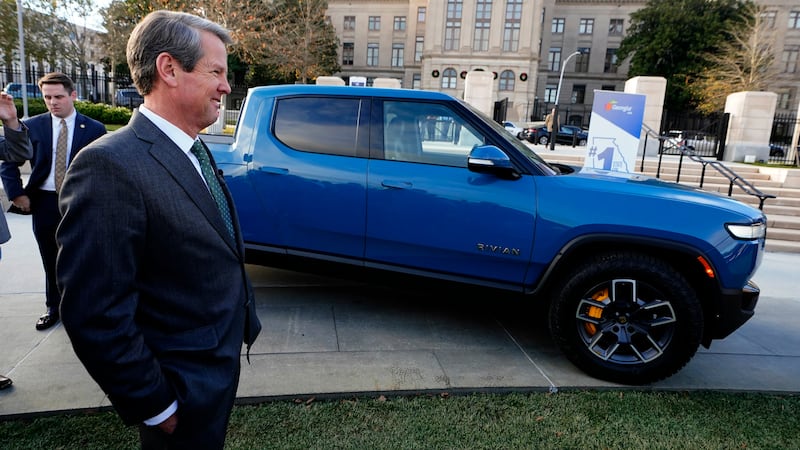 Published: Oct. 20, 2023 at 8:10 AM EDT
ATLANTA (AP) — Rivian Automotive has confirmed that it will move ahead with construction on a factory in Georgia early next year.
The California-based electric truck company made the announcement Thursday as it opens a retail location in an intown Atlanta development. It's the eighth in a network of what the company calls "spaces" that it's rolling out in select locations nationwide.
The company plans additional locations in Colorado, Texas and California in the coming months. Rivian currently has a factory in Illinois.
It plans a $5 billion manufacturing complex east of Atlanta where it's supposed to produce vehicles with lower price tags aimed at a mass market.
RELATED STORIES:
Copyright 2023 The Associated Press. All rights reserved.