CSU set to host 'Holiday Tip-off, Campus Lighting' celebration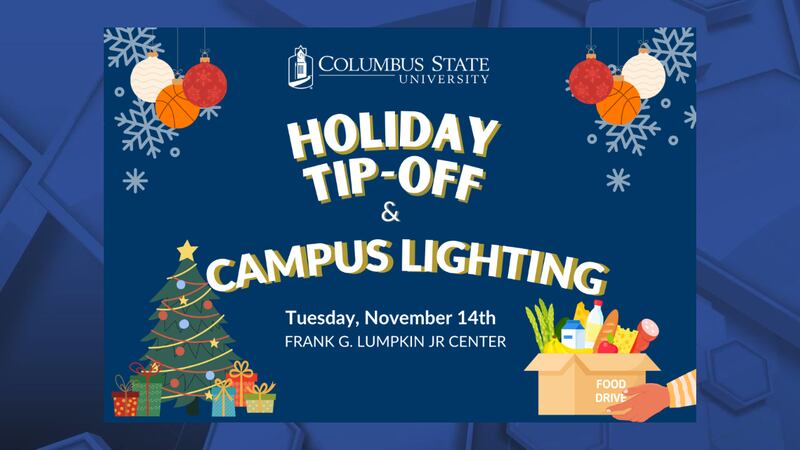 Published: Nov. 9, 2023 at 12:03 PM EST
COLUMBUS, Ga. (WTVM) - Columbus State University is preparing to host its Women's Basketball tip-off and campus lighting celebration.
The event is slated for Tuesday, November 14, beginning at 5:30 p.m. from the Frank G. Lumpkin JR Center.
Admission is free for this event as the Lady Cougars take on Albany State for their season opener. After the game, the university will hold its official campus lighting ceremony.
The tree-lighting ceremony will take place at 7:30 p.m. and fans are asked to bring nonperishable food donations to the event to benefit the Columbus State University Police Department's Cougars for Causes Food Drive.
For more information on this event, click HERE.
Copyright 2023 WTVM. All rights reserved.