Double Churches Elementary School hosts spelling bee competition
Published: Nov. 9, 2023 at 1:12 PM EST
|
Updated: Nov. 9, 2023 at 5:51 PM EST
COLUMBUS, Ga. (WTVM) - Double Churches Elementary School hosted a fierce competition earlier today where 14 students competed in this school's 2023 Spelling Bee Competition.
Taylon Bowman from the 4th grade took first place in the competition as he spelled the word "forearms" correctly. The 1st runner-up was Jayce Singleton from the 5th grade.
Bowman will now head to the Muscogee County District-wide spelling bee on January 24th, if he is unable to attend the event, Singleton would take his place.
Britt David Baptist Church's Rev Tim Jones was the caller for the competition and News Leader 9′s very own Cheryl Renee served as one of the judges.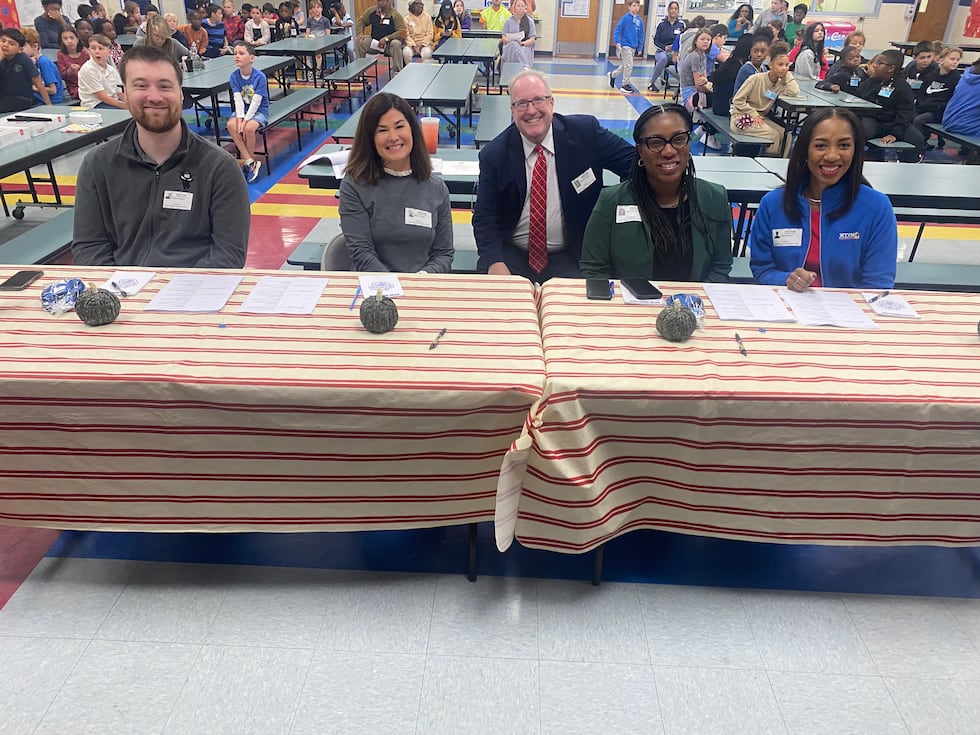 Copyright 2023 WTVM. All rights reserved.