Body of missing Russell County woman found in Hatchechubbee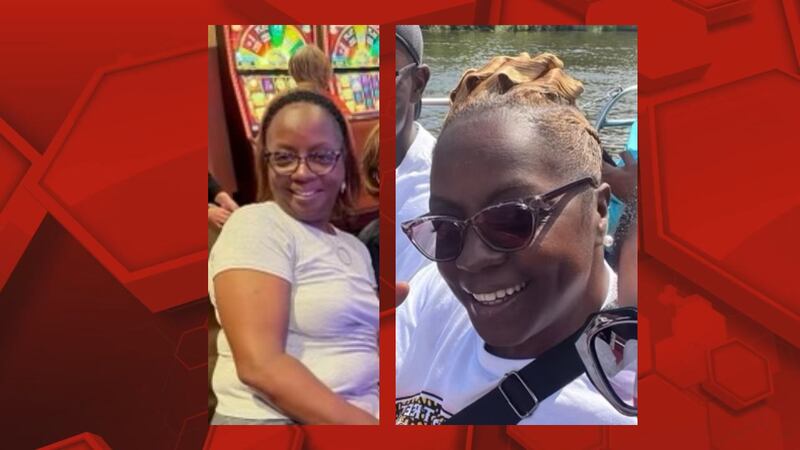 Published: Nov. 10, 2023 at 3:30 PM EST
|
Updated: Nov. 10, 2023 at 7:09 PM EST
HATCHECHUBBEE, Ala. (WTVM) - A missing woman has been confirmed dead after her remains were found in Hatchechubbee, Alabama, confirmed the Russell County Sheriff's Office.
54-year-old Michelle Hough had been missing since Nov. 5, and now her remains have been recovered under an overpass.
News Leader 9 was the only news outlet on the scene when investigators discovered the victim's body. A lieutenant says that Hough was found based on good police work. According to him, they had canvassed the area for a couple of days after hearing about the details of her disappearance.
Sheriff Health Taylor says they saw via surveillance footage the victim entering an automotive shop in Phenix City and never coming back out. The shop was discovered to be owned by 58-year-old Kenneth Lawhorne, who now faces murder and kidnapping charges.
According to Taylor, the Hough and Lawhorne did know each other. Taylor says Hough wanted to buy a car from the suspect for her son.
"We have amended the charges for Mr. Lawhorne to include capital murder, kidnapping and capital murder robbery. He is currently still in the Russell County jail with no bond. He got a $30,000 bond on the theft of the car but is being held on capital murder charges with no bond," said Taylor.
[CLICK HERE TO WATCH FULL PRESS CONFERENCE]
A man in the area told News Leader 9 that he knew something had to be terribly wrong because of the number of officers around.
"I came through here a few minutes ago, coming from a friend's house, and I see all these police cars on this bridge. And this is very, very unusual," he said.
During the press conference, Taylor also said they were still working on details surrounding the case, and anyone with information should contact authorities.
Hough's family says they are grateful for the swift, hard work of the Russell County Sheriff's Office. The family also says they appreciate the Phenix City and Seale community for all the prayers and tips that led to finding their loved one.
Copyright 2023 WTVM. All rights reserved.