College signings held at Auburn High, Beauregard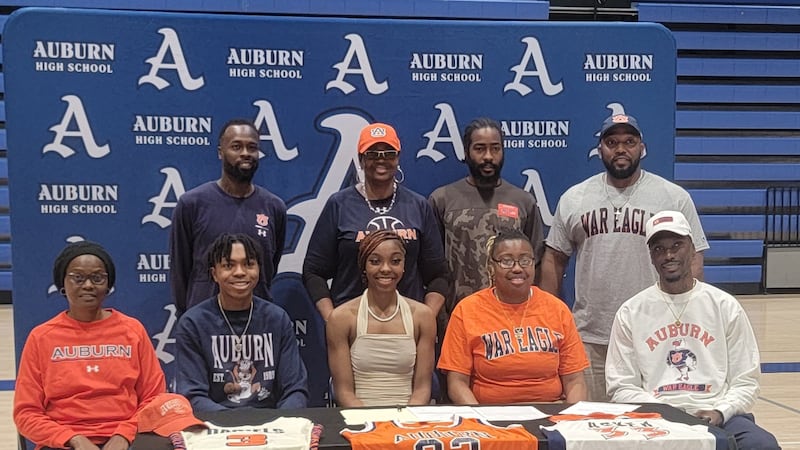 Published: Nov. 9, 2023 at 9:56 PM EST
COLUMBUS, Ga. (WTVM) - Four young women have signed to continue their athletic and academic careers at the next level.
Auburn High School's Syriah Daniels has signed to play basketball at Auburn University. Daniels is the daughter of a former AU men's basketball player, Marquis Daniels.
At Beauregard High School, Cooper Watson (Georgia SW State) and Berkley Wilson (Central Alabama Community College) signed to play college softball. Alexis Edwards became the first Hornet to sign to a women's wrestling program (Huntingdon).
If you know of a college signing coming up in your area, please contact us at sports@wtvm.com.
Copyright 2023 WTVM. All rights reserved.